CutSmart – Prolonging Power Tool Performance
At Rotabroach, all of our Element mag drills are fitted with our CutSmart technology, which offers the very best in machine longevity, increased speed of cut and reduced repair requirements. Enhancing user safety no end, CutSmart provides instant colour-coded indications of too much pressure or overload, cutting out if this occurs. This prolongs the lifespan of your mag drill, by applying the optimal amount of pressure and prevents damage to materials, the power tool and most importantly, the user. There's no system out there we would be prouder to put our name on.
Whether you're in the market for an Element 30, Element 40, Element 50, Element 75 or Element 100, you can have peace of mind knowing that your new mag drill is equipped with great safety features that protect all involved. And if you'd like more information on any of our mag drills, and our CutSmart technology, then our supportive team of industry experts would be only too happy to help and can guide on the right power tools, accessories and cutters for your projects. Providing great customer service to businesses and clients across the UK – including locations such as Sheffield, Liverpool, Cardiff and Glasgow – as well as 70+ countries around the world – we have all the knowledge and experience you need to make an informed decision for your new mag drill. Let's power up that project together.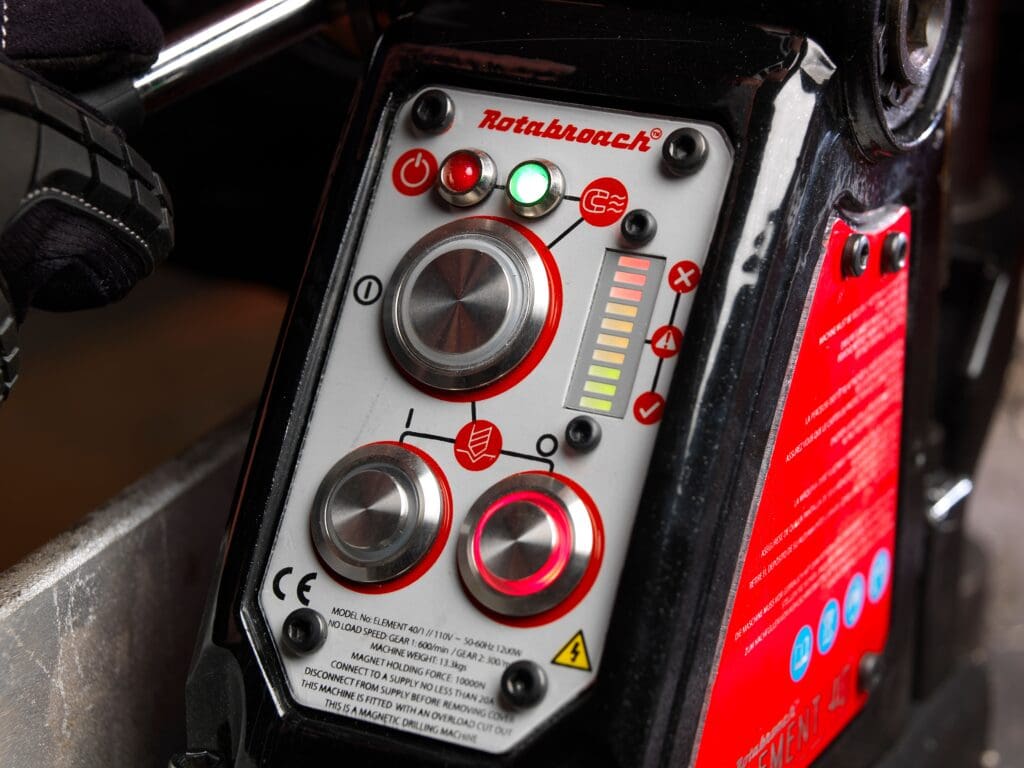 What do the controls look like?
All of our 'Element' machines are fitted with Rotabroach's unique 'CutSmart™' panels designed to increase your tool life and productivity.
Designed for you to get the most out of your machine and your cutters, 'CutSmart™' has an easy to read panel that indicates when you are drilling with too much force, to avoid inappropriate use.
Allow the cutter to do the work and you will find that a much smoother hole and faster drilling time is achieved.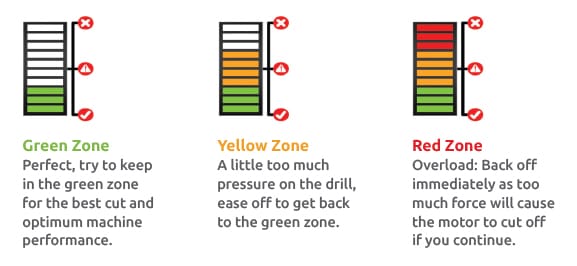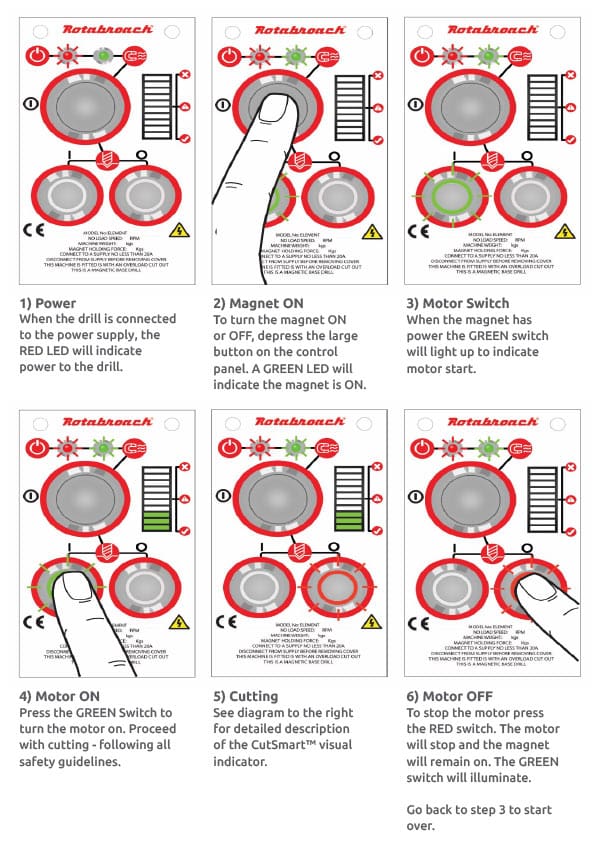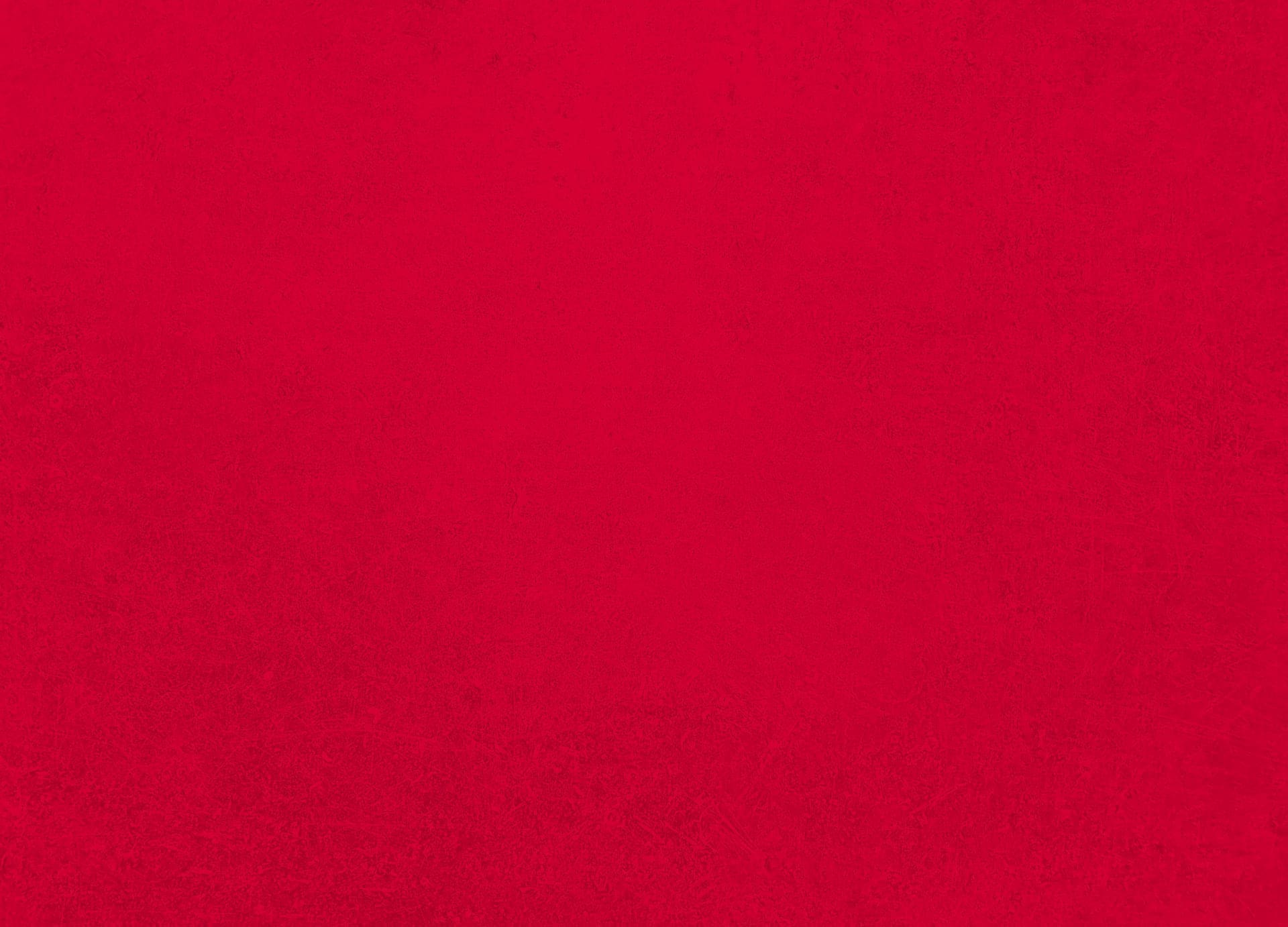 With its impressive safety features and ease of use, CutSmart works by measuring the amount of current that passes through the mag drill's motor, while the machine is in operation. As you may know, when you apply greater force while drilling, more current passes through the mag drill's motor. CutSmart is continuously reading the current, and provides a visual representation of this on the control panel array aboard. It may show:
At Rotabroach, we recommend letting your mag drill do the work for you, and not force the machine to cut deeper or work faster than its intended use. With this in mind, you'll find that smoother holes are created, making for a more accurate and worthwhile work session. CutSmart also protects the motor from overloading, providing precise readings based on rapid readings of current. Ultimately, by letting the cutter do the work, you're taking the strain off the cutter and mag drill motor, enhancing durability and providing you with a far better return on your investment. 
In comparison to machines that only measure thermal overload, CutSmart considers the current first and foremost, as this is where the greatest risk of danger lies. Thermal overload protection is simply based on the mag drill motor's temperature, and therefore, the power tool will only stop should the motor become too warm. With this configuration, mag drills with thermal overload protection will restart only after the motor has overloaded and then once the motor's temperature has reduced down to a safe level. This can take – on average – a couple of minutes.
However, as CutSmart bases its operation on current drawn through the motor, once the overload protection has forced the mag drill to cease, it can then be restarted straight away. The forced stop means that CutSmart is no longer detecting the motor's current, so nothing is stopping you from resuming your work. This means less downtime, greater efficiency and the assurance that you're getting the very best out of your tools. It's not hard to see why our customers favour our mag drills, and how CutSmart has been a game changer for them. Why Is CutSmart Necessary?
Mag drills are powerful tools that can cut through materials at an impressive rate, but they also pose hazards if not used appropriately, or an unexpected fault occurs. Even the most experienced steel fabricator, track expert or ship builder can have accidents if their tools let them down, and that's why we wanted to create CutSmart – to ensure this never happens. With CutSmart, you will always know if too much force is being applied to your steel, aluminium, copper, or other material, so that you can respond quickly, safely and effectively. Customer safety is of the utmost importance to us here at Rotabroach, and with CutSmart, your mag drills will help maintain your safety standards no end.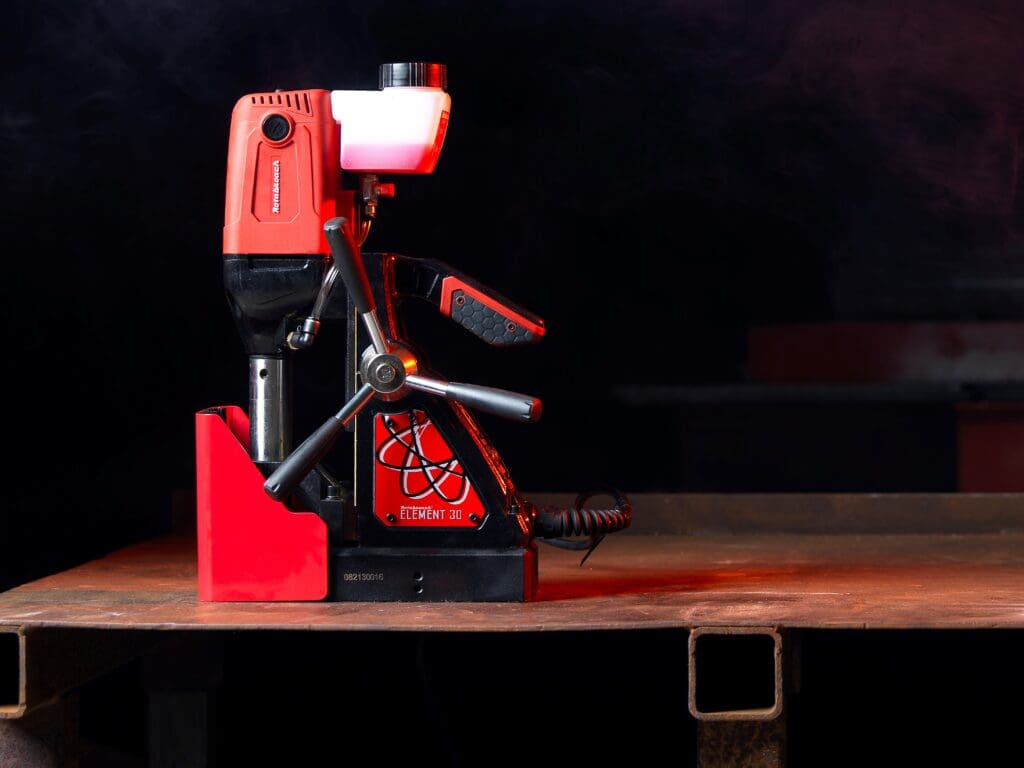 Other mag drill safety procedures we'd recommend include:
Don't wear baggy clothing, long sleeves or jewellery when using your mag drill, as the spinning action may catch and tangle any loose items. The same goes for long hair too – keep it tied back and out of the way.

Wear protective clothing, such as safety goggles to prevent debris harming your eyes, ear defenders or ear plugs for hearing protection, dust masks for breathing safety and protective gloves to stop debris cutting your skin. Ensure the gloves are form-fitting too.

In the work area, ensure your mag drill isn't subjected to rain or other liquids, and never use it in damp or wet areas. 

Always secure the material to ensure it doesn't slide about when you're drilling it. This could cause errors and pose safety hazards if not secured properly.

Check for damaged or missing parts before using your tool, to ensure that it will operate as intended, and won't break down, spark up or cause any hazards. Do not use the tool if it's damaged or parts are missing.
Get in the habit of checking that keys and adjusting wrenches are taken out of the tool before turning it on.

When using the mag drill, keep a safe operating distance from any swarf that may be created, and never reach into the cutting area, or near the cutter, when the tool is in operation.

Never use a power tool when feeling tired, unwell or under the influence of alcohol. You need a level head, concentration and your abilities unhindered.

Ensure you unplug the mag drill from the mains before carrying out any cleaning or maintenance procedures. Keep the cutting tools sharp and clean for better performance, and check the tool for any wear and tear or damage on a regular basis. Before each use, check that the mag drill is clean and free of any debris too.

When not in use, disconnect the mag drill to preserve energy consumption, and protect everyone from any accidents that could cause serious injury. 
Please always refer to your mag drill user manual for the specific safety measures related to your power tool.
Get In Touch Today
With benefits including ease of use, enhanced safety and mag drill durability, why wouldn't you want a tool that features Rotabroach CutSmart technology. Keeping your project intact and protecting users in the process, there's no better system out there. To find out more about our range of mag drills, annular cutters and our CutSmart panels, please don't hesitate to get in touch with us today.