At Rotabroach, we understand the importance of renewable energy.
BRINGING POWER TO RENEWABLE ENERGY SOURCES
Using heavy-duty Rotabroach technology, several different types of renewable energy sources are created including solar, wind, biomass, hydropower, and geothermal energy. We don't just design tools to help you with the latest clean energy project but give engineers the power to revolutionise their process – providing the sustainable energy sector with relentless strength where it counts.
WIND ENERGY
When you're mounting wind turbines to base plates or drilling specialist centre mounts to the ground, you'll need a durable, portable solution that can handle – and hold – under pressure. The Rotabroach Element 100 is our largest machine, with a high-quality drill that gets the job done quickly and effectively, suitable for drilling up to 100mm diameter by 100mm depth.
With forward and reverse functionality for tapping, the Element 100 can be supplied as a swivel base or a non-swivel base, providing easy access for re-drilling holes and fastening together precut kits even whilst on-site. To help you get the most out of your Rotabroach power tool, the Element range uses a unique dual motor protection system, that prevents unwanted wear and prolongs the machine's lifespan – so you can power through the toughest metals job after job.
For the installation of sensors and other vital mount plates on wind energy projects, our TCT Cutters help your tools go harder against steel and other tough construction materials. Rotabroach tungsten carbide tipped cutters are manufactured with super micro-grain carbide tips that result in less wear and are able to resist higher temperatures for longer, giving you cost-effective cutting without excess vibrations.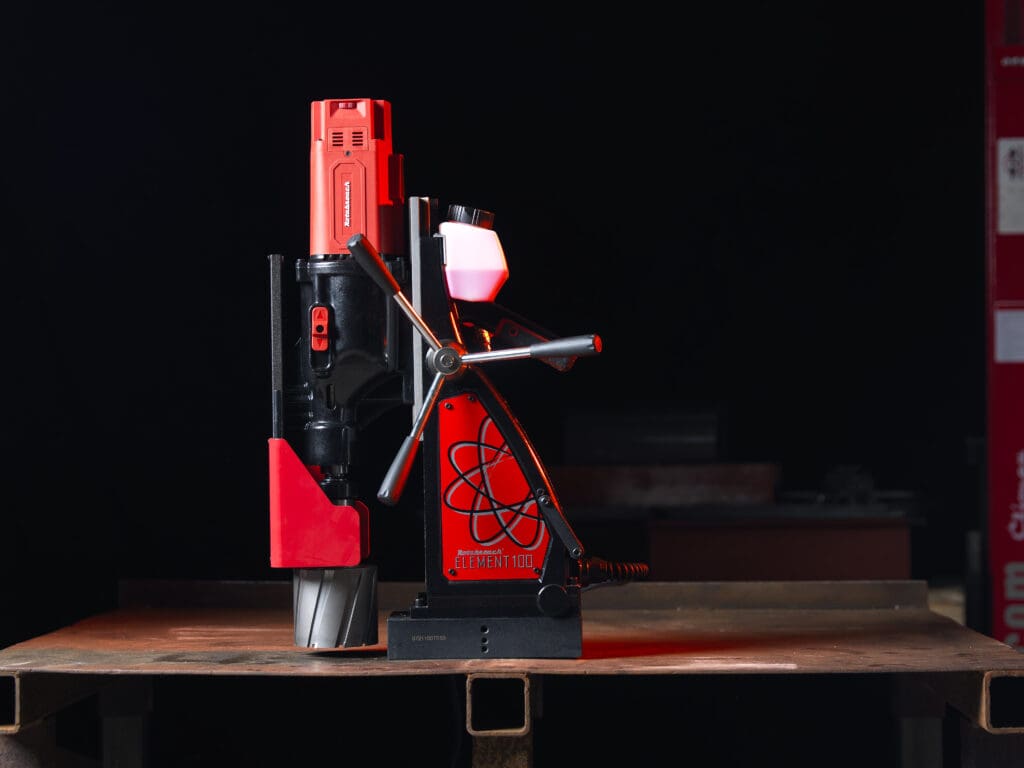 SOLAR ENERGY
From solar farms to panel installation on domestic buildings and businesses alike, solar energy is quickly becoming one of the most popular renewable resources in the UK. We know that you need dynamic power that's able to deliver tough cutting anywhere, which is why the Element 50 Pivot Magnet can be used across a wide range of locations.
It offers unmatched strength on flat surfaces and even curved, uneven terrain – going the extra mile during rooftop installations with a permanent magnet that retains adhesion even on thinner surfaces. It's strong grip on rounded pipework and steel down to 3.5mm material thickness makes it a reliable tool on a variety of applications, with a strong twist drill that powers through rough surfaces from wood to metals and concrete. With its adaptable features and durable magnetic capabilities, engineers are able to tackle a range of difficult installations with a streamlined toolbox, cutting out the need for downtime and the need to switch between equipment.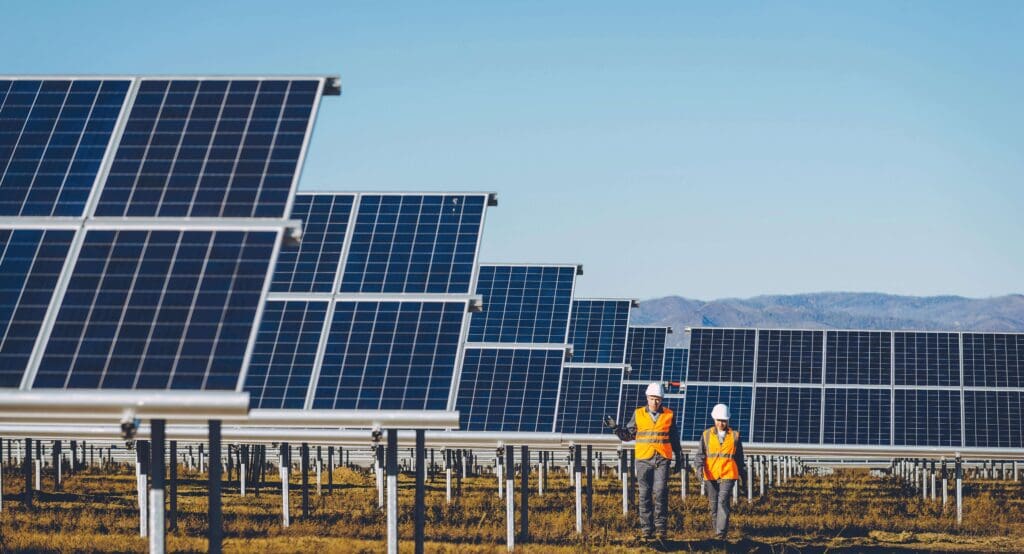 BIOMASS ENERGY
Biomass heating is one of the most varied and steadily growing renewable energy systems, installed by engineers in a number of different formats to work with fuel products found in nature. Common biomass heating systems include wood chip boilers and wood log boilers, which need powerful drills to fit them in homes across the country. 
For larger biomass systems, often found in commercial or industrial settings, you'll need a strong and durable drill to cut through tough metals and fit bolts that won't move with rising temperatures. Built for heavy-duty projects, the Element 75 can power through larger holes while enjoying better portability than other large machines – providing a compact and portable solution that can be taken from job to job. 
Suitable for drilling up to 75mm diameter by 75mm depth, the Element 75 can be tailored to suit your needs, with the option of a swivel base or a non-swivel option. With its unique dual motor protection system, unwanted wear is kept at bay, prolonging the life of your Rotabroach machine, guaranteeing durability and relentless power.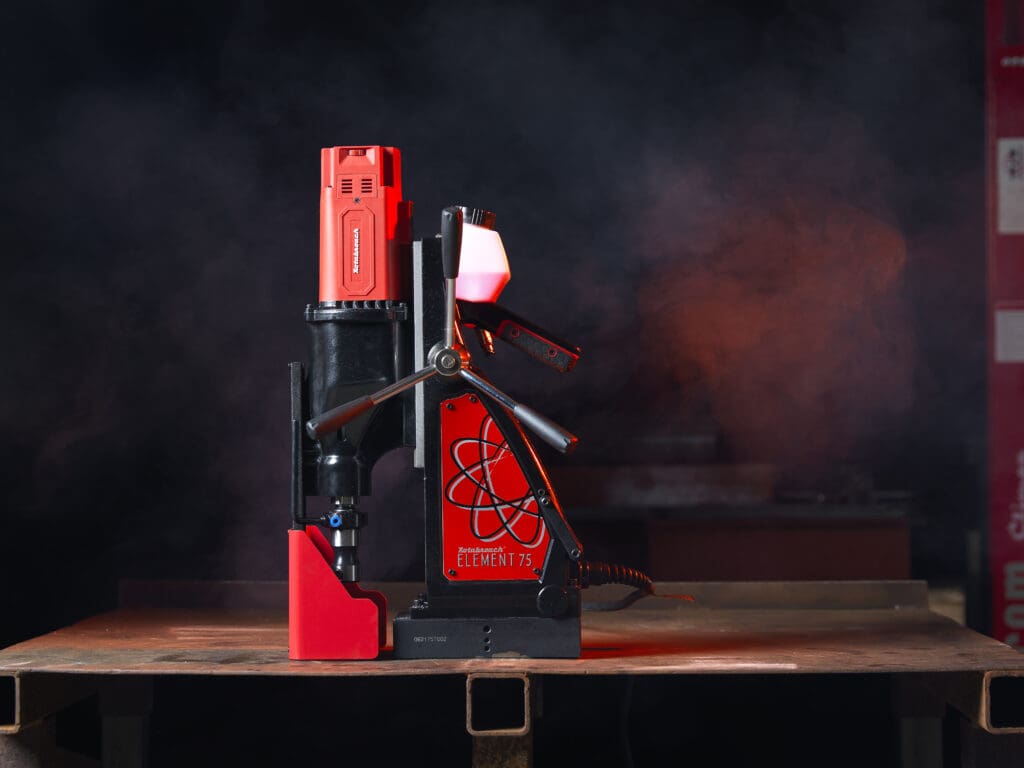 HYDROPOWER
Hydroelectric power energy is used all across the world – with 71% of all renewable electricity generated on Earth coming from reservoirs, dams and storage hydropower solutions. 
Rotabroach has the tools you need to install high-performing hydropower systems, such as the Element 50 Low Profile Drill. This tool can be used to create the key channels and barriers so water can flow in the correct direction, with its compact design making it one of the best solutions for on-site work. Using a powerful 1200W motor with variable 6 speed setting and  50mm cutting capacity, it excels in confined spaces that can be hard to reach. It is also fitted with Cutsmart technology that makes it easy to see when you're overstraining the tool, with an intuitive panel that stops improper use at just a glance.
With Rotabroach, the installation of hydroelectric systems is made simpler, with effective solutions that promise speed and toughness without compromising on strength.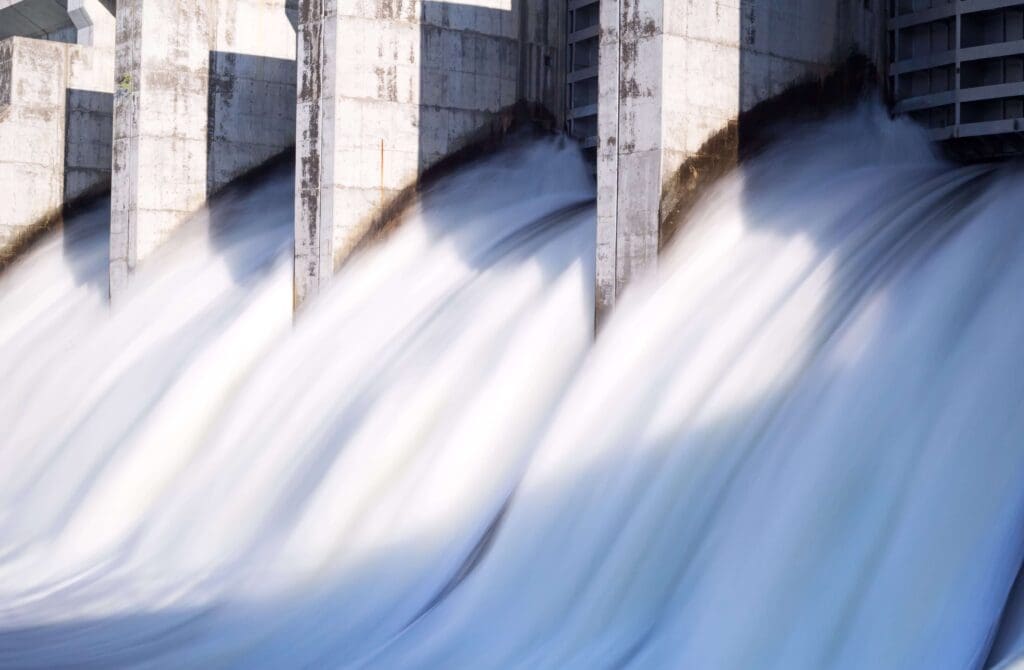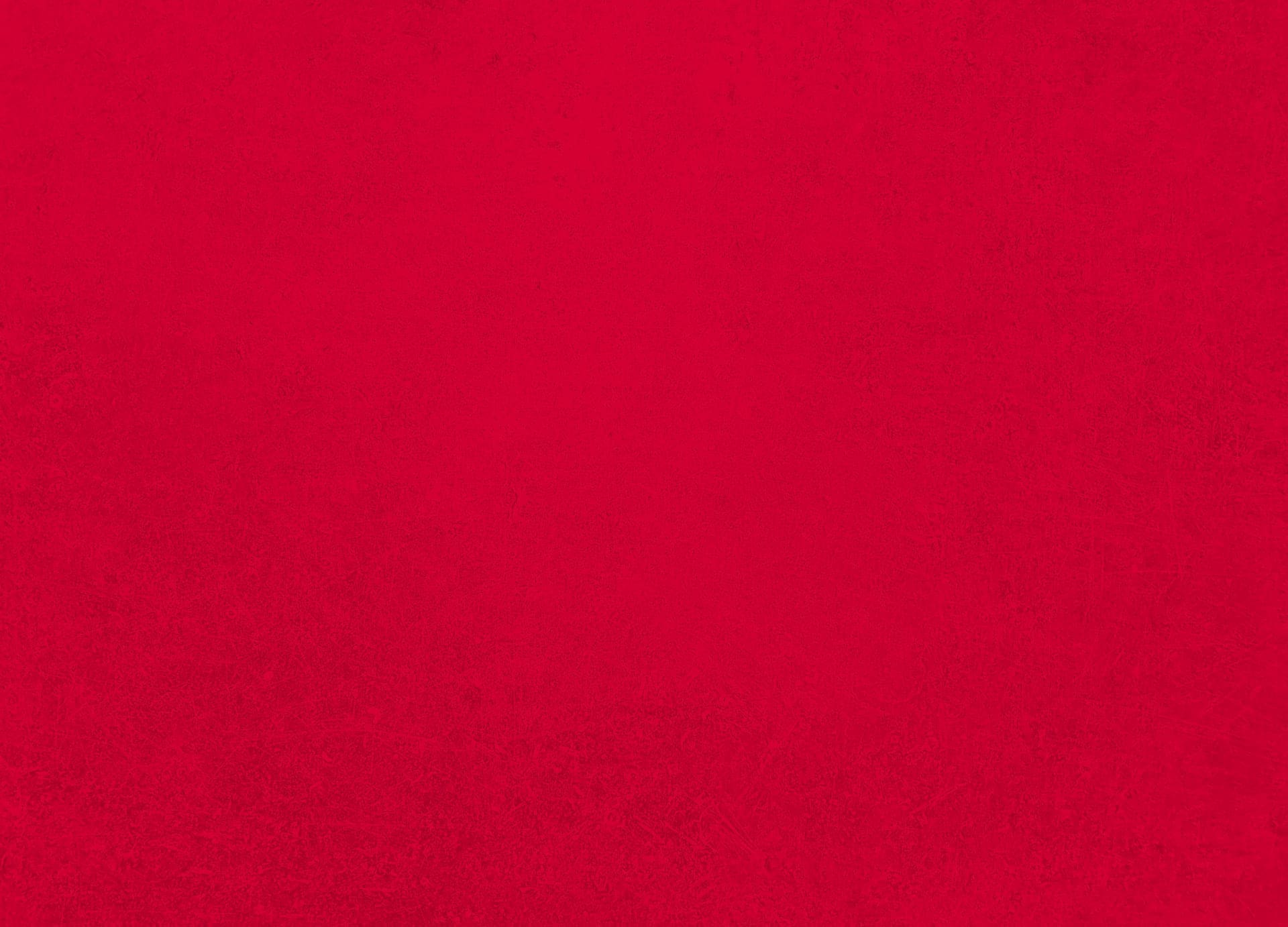 RELENTLESS STRENGTH AND DURABILITY
Rotabroach is the industry leader in manufacturing and innovation across the UK, supplying the tools that are used to create renewable energy equipment all over the world. From our magnetic drills to our annual cutters, saws, and blades, we design each and every product with your processes in mind – making sure you are able to get the job done smoothly.
Talk to our team today to find out how Rotabroach can help you build, repair, and maintain renewable energy resources today.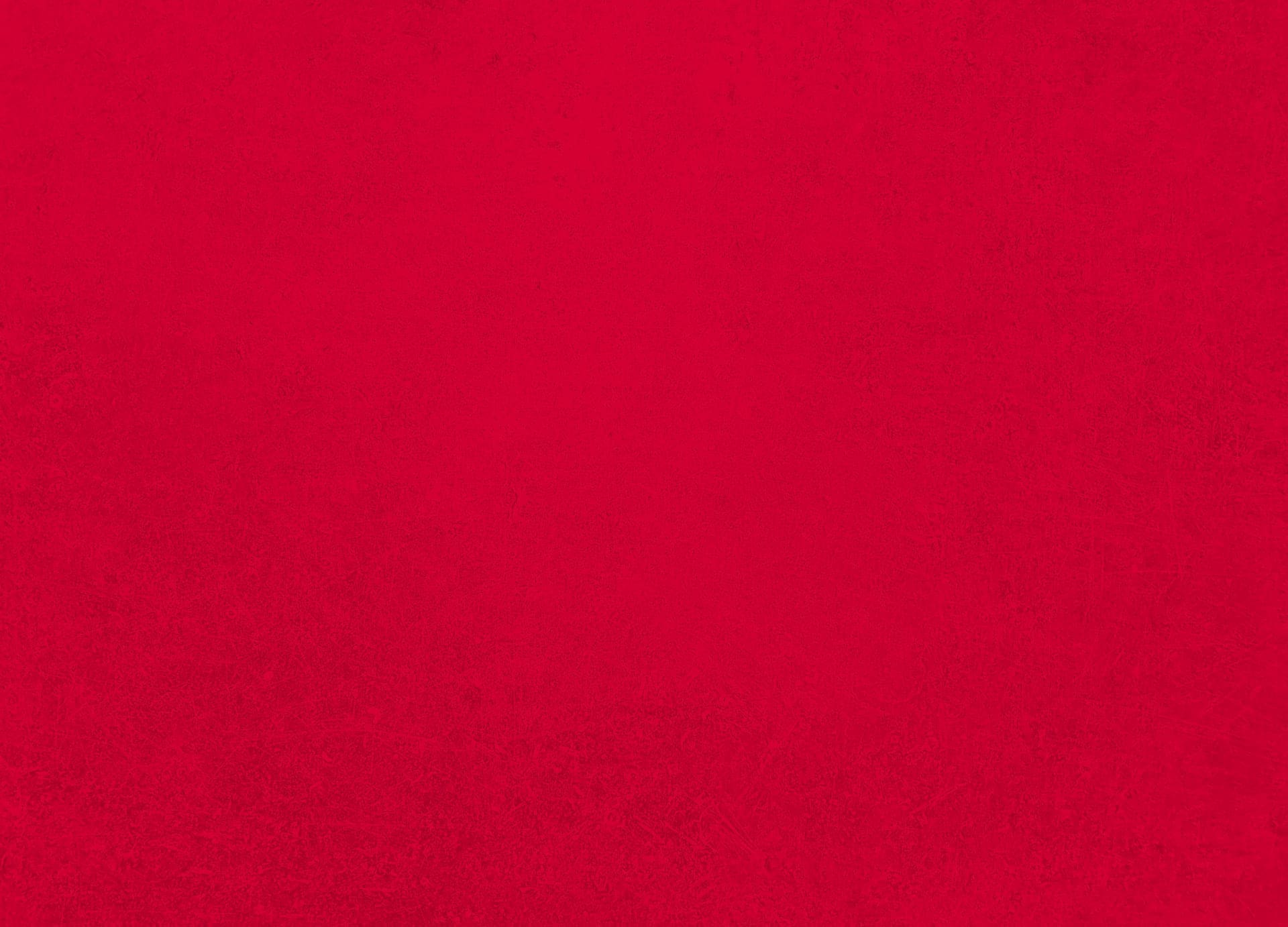 We've been developing our products for over forty years, supplying trade professionals with equipment that's tough enough to keep up with industry demands, giving relentless drilling ability that doesn't quit. At Rotabroach, we don't just innovate solutions for sectors, we innovate them – giving you tough, reliable tools that stand the test of time. 
If you're looking to power your next project, find out more about our complete range of products, applications and accessories, by downloading our brochure here.