We've been developing our products for over forty years, supplying trade professionals with equipment that's tough enough to keep up with industry demands, giving relentless drilling ability that doesn't quit. At Rotabroach, we don't just innovate solutions for sectors, we innovate them – giving you tough, reliable tools that stand the test of time.
If you're looking to power your next project, find out more about our complete range of products, applications and accessories, by downloading our brochure here.
The creation and upkeep of railway tracks need powerful solutions for heavy-duty problems.
When you need to fix the routes that keep people and goods moving, machinery for track maintenance has to get the job done – again and again. Here at Rotabroach, we have a wide range of rail tools and heavy-duty track cutters that can help rail engineers to do just that, including some of the best power drills and sector products driving the industry.
Traditional cutters don't have the strength to cut through resilient rail fastenings. We know that you're dealing with the hardest aspects of rail track around the clock, needing a tool that works at maximum performance without compromising on speed – producing more holes for longer.
Whether you need to cut holes for wires, drill lines, deal with individual sleepers, or get through hard-wearing rail materials, Rotabroach tools meet the challenge.
RHINO 4
The Rhino 4 is our powerful petrol-powered drill and is the 4 stroke equivalent of the Rhino 2 (mentioned below). This drilling solution is one of our leading offerings for rail drilling applications, popular with those working closely with problems in the railway sector that are looking for a way to provide fast drilling. The 4 stroke engine provides this benefit of faster drilling, as well as other advantages including low hand-arm vibration and low noise pollution.
Tough and durable, the Rhino 4 offers better fuel efficiency than many other competitors on the market. The prime safety feature on a Rhino 4 is a centrifugal clutch. Used by the people driving our industries, this drill is Network Rail and SNCF approved.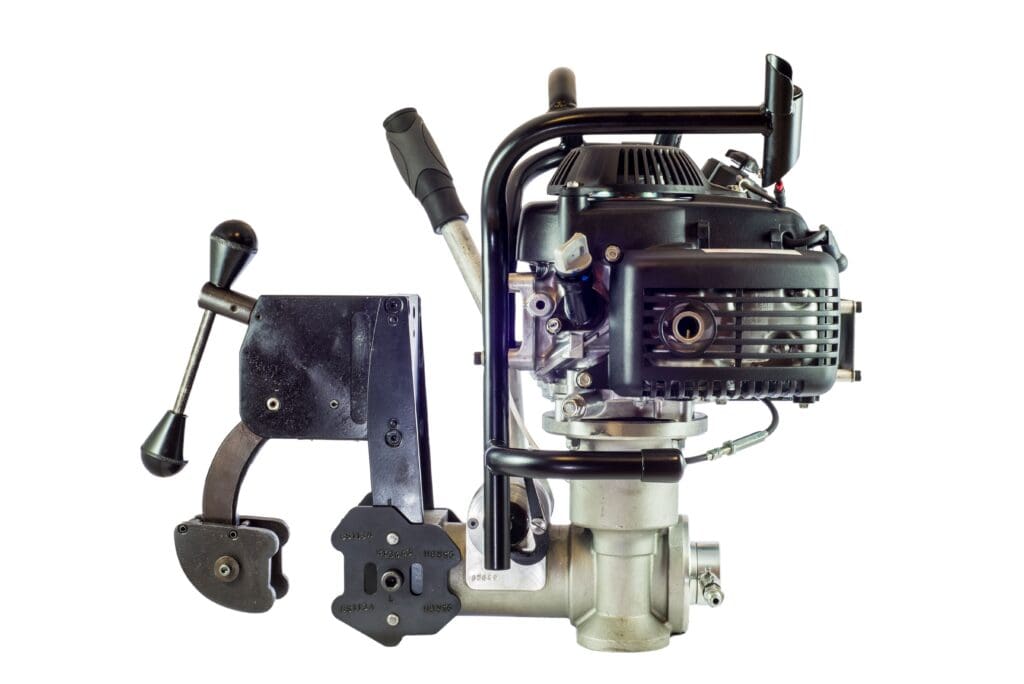 RHINO 2
As one of our most popular products for railway engineers, the Rhino 2 is a 2 stroke, petrol-powered drill with a high-quality STIHL motor. We know you don't have time to carry around multiple tanks of fuel, especially when other machines and tools – such as grinders and disc cutters – used in this sector are also 2 stroke. We cut out the time spent refuelling for ongoing jobs, as The Rhino 2 utilises the same petrol as these other tools, helping you save time and get back to what matters on the tracks.
The Rhino 2 has a mechanical clutch as its prime safety feature and is suited for applications such as bonding, and fishplates – these are also known as a splice bar or joint bar, which are the metal bars bolted to the ends of two rails, to join them together in a track.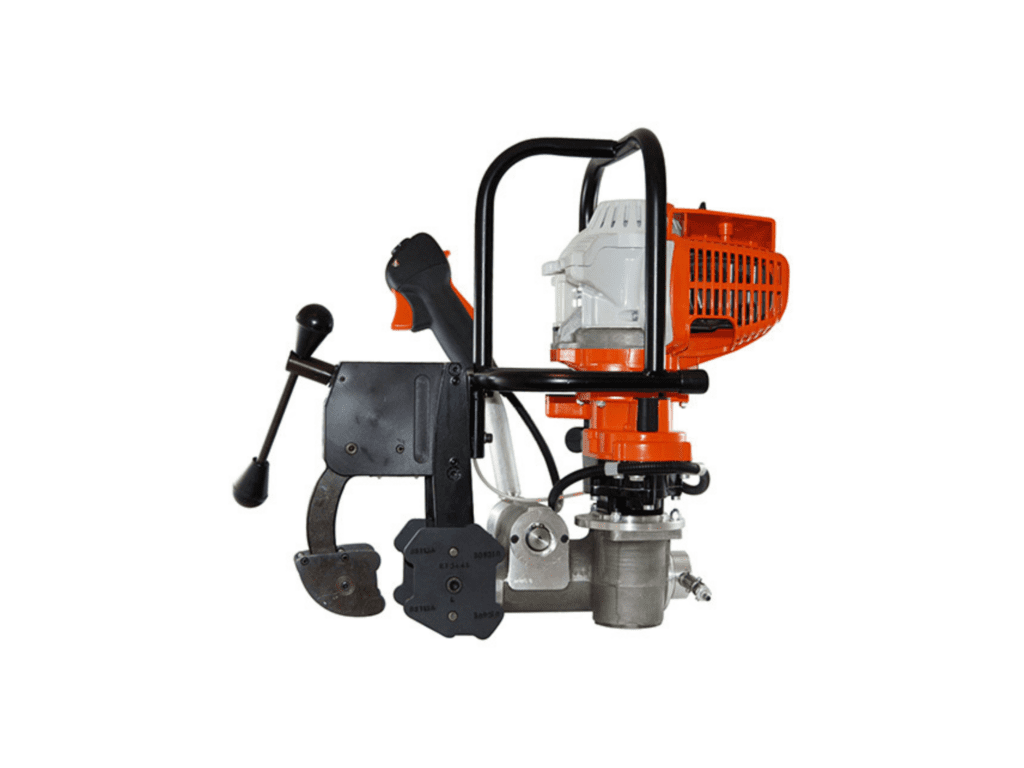 RHINO E
The Rhino E is our electric drilling solution for the railway sector and, as such, this drill requires a power source, in contrast to the Rhino 2 and Rhino 4. However, the Rhino E is an effective option when you need a drill to use in restricted areas, where standard rail drills can't be used. Just like our other Rhino models, this drill comes with a range of benefits, most impressive is its faster drilling capabilities, thanks to a powerful 1100W motor.
This drill also doesn't wear your cutters as much as other machines out there on the market, providing a cost-effective solution that can last multiple jobs.
As for safety features, the Rhino E is equipped with a mechanical clutch and electronic overload protection for peace of mind.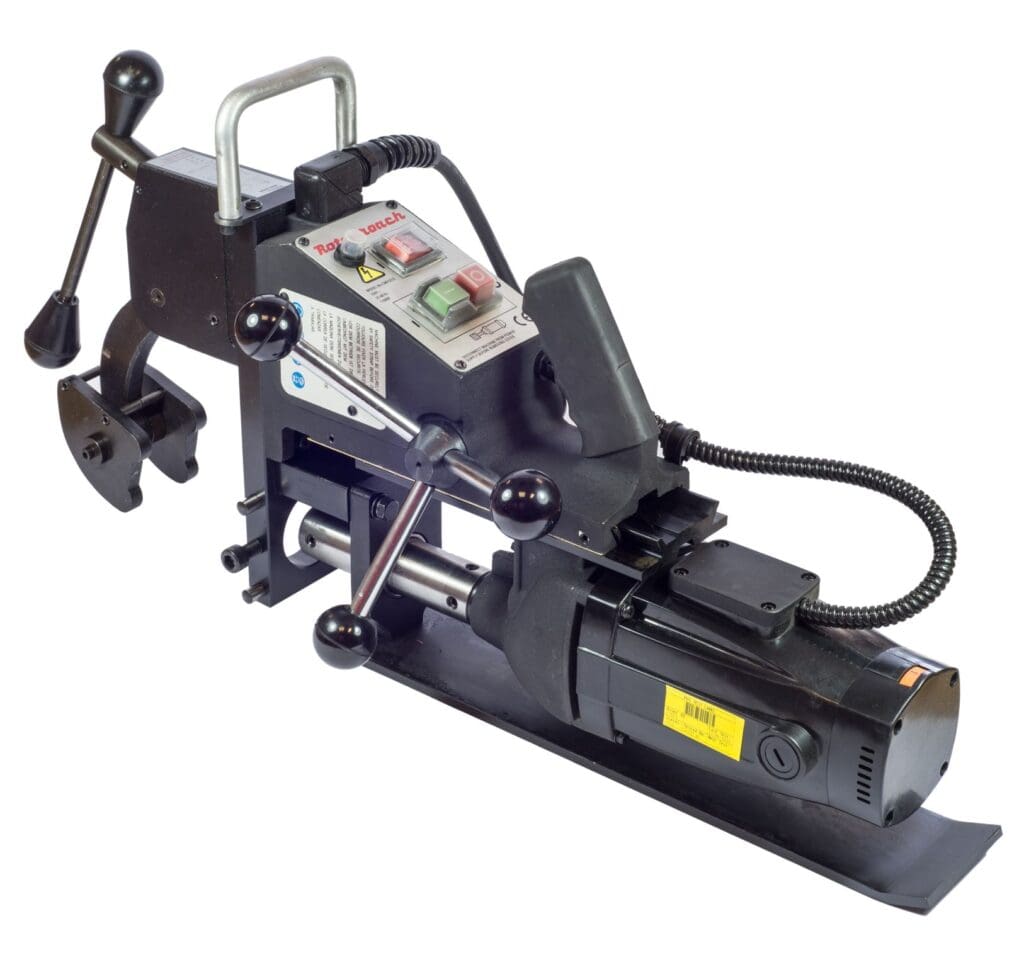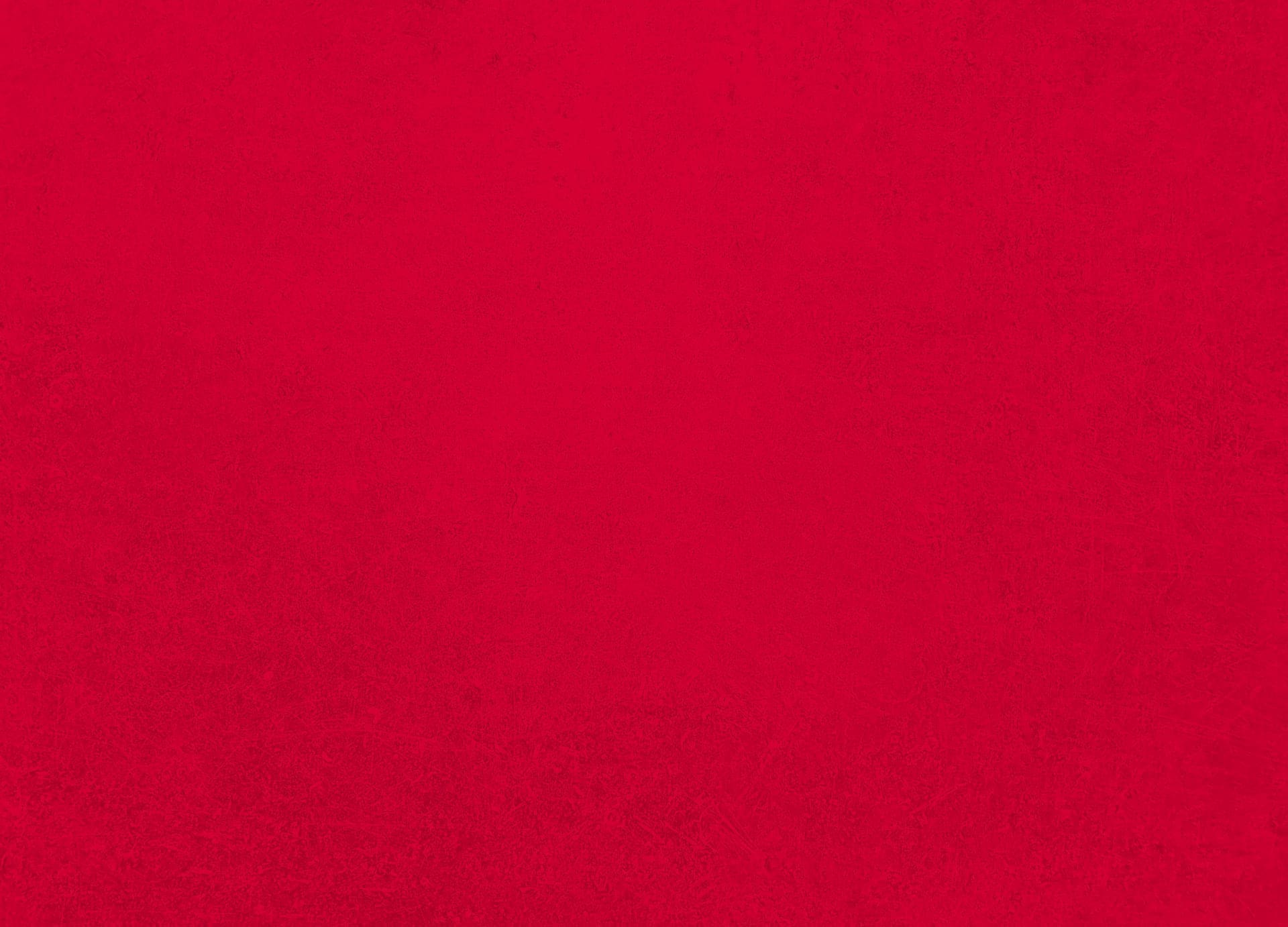 RAIL TRACK TOOLS THAT DRIVE INDUSTRY
For these reasons, the maintenance and refurbishment of railway tracks – and even the creation of new ones in some cases – is essential for keeping us connected. Not only does this maintenance, refurbishment, and the fixing of rail damage have to be done well, but it has to be done efficiently too. That's exactly where tools from Rotabroach are on hand to assist you. 
Our tools don't just give users the POWER to cut metal… we give them the POWER to keep things moving when they are needed most.
M42 Rail Cutters
Designed for low-grade rail, the Rotabroach M42 cutters are one of a kind. They have a unique geometry that you will only ever come across on genuine Rotabroach cutters, giving you a design that allows cutters to work fast, last longer, and provide a more accurate finish than alternative cutters out there on the market. Our cutters are manufactured from high-speed steel, with 8% cobalt – a dynamic material that means it can absorb and withstand more heat – making it stronger and reducing the chances of chipping.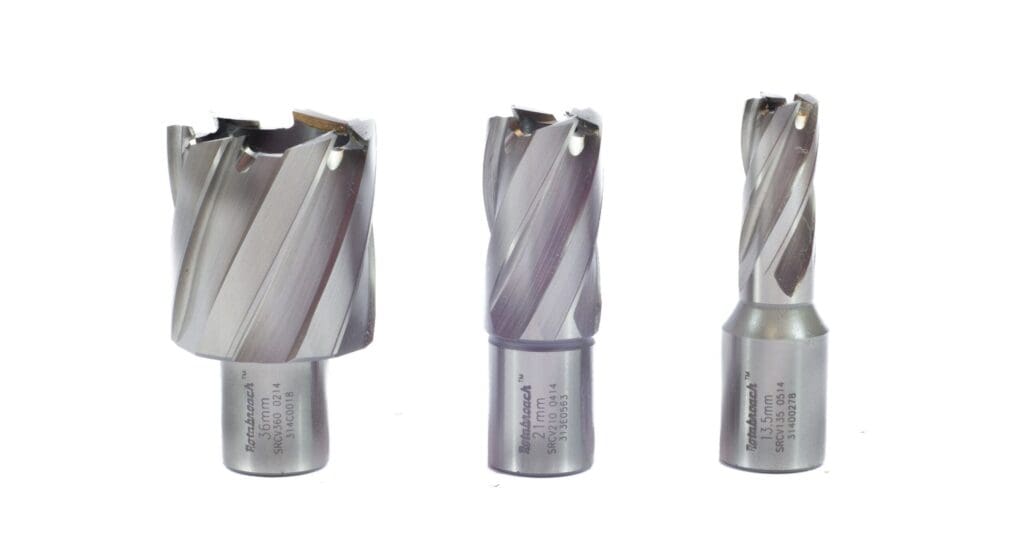 TCT Rail Cutters
Our Rotabroach TCT rail cutters are specifically designed and made to cut the hardest of railway tracks. They have a unique body design that provides the greatest level of support and stability. When paired with a super micro-grain carbide tip, these cutters have the potential to cut through stubborn rail. We supply these cutters all over the globe where power is needed, especially since they are capable of drilling through the world's toughest rail.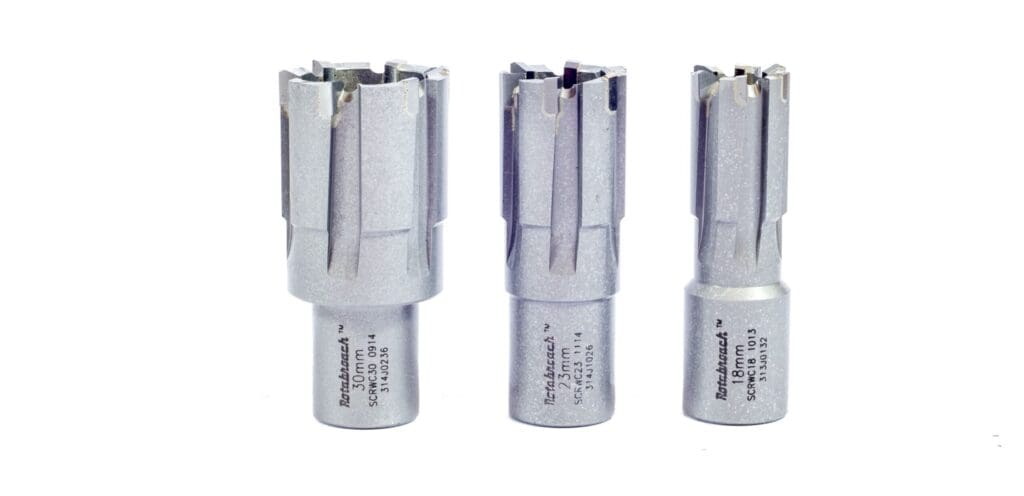 RRTW Twist Drill
Our M42 Twist Drill is another unique offering and is designed for use with any Weldon Shank Rail Drill – able drill holes with a small diameter. Because this cutter was manufactured from M42 material, it has the capability to cut through hard materials, providing a tough solution that gets the job done. As well as this, the M42 Twist Drill comes with a central coolant hole, so lubricant can effectively travel to the tip of the drill and improve performance. This also promotes a longer tool life when compared to a standard twist drill.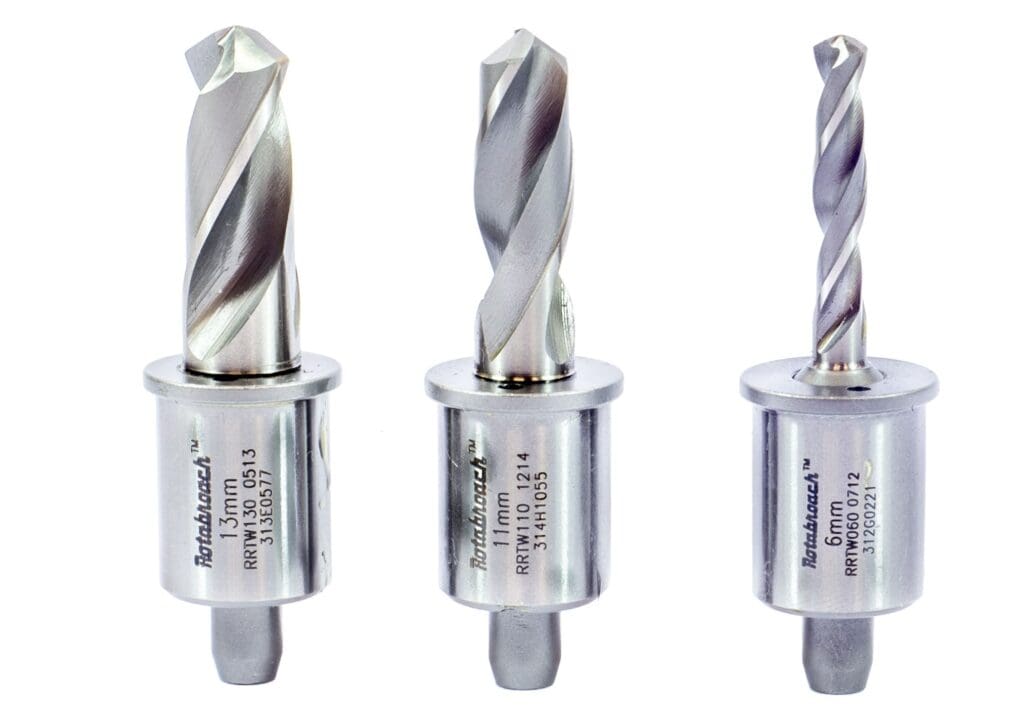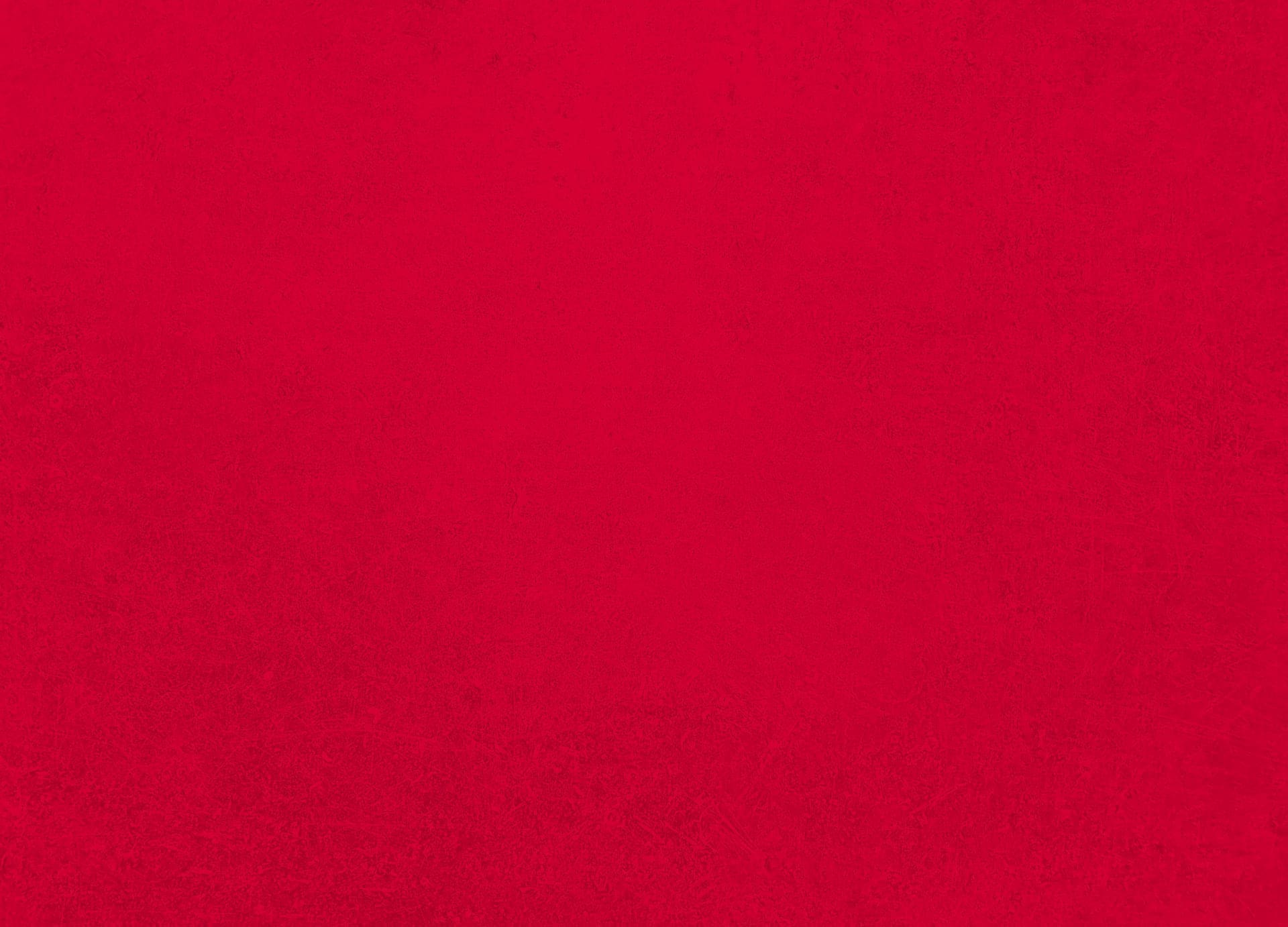 COMBINING PORTABILITY, POWER & EFFICIENCY
We know that railway workers are often against the clock when carrying out essential maintenance and repair work on the nation's railways – after all, people, goods, and businesses are relying on you to get them moving again. Even when time is short, your job still needs to be done well to make sure that the railways are both safe and in excellent condition.
Here at Rotabroach, we combine portability, power, and efficiency when it comes to our offering of tools, all of which are designed to help you Power Through Metal. Our powerful and speedy tools, from drills to cutters, are designed to help you carry out your work promptly, without compromising on power. Not only that, but our cutting and drilling tools offer a cost-effective solution for railway maintenance and repairs.
We understand that railway workers will also have to cover long distances when carrying out their work – regardless of whether they work on rails, signals, sleepers, switches, or crossings over long distances or limited accessibility. That's why we always design our portable tools to be easy-to-use and dependable, promising relentless power that only stops when you do.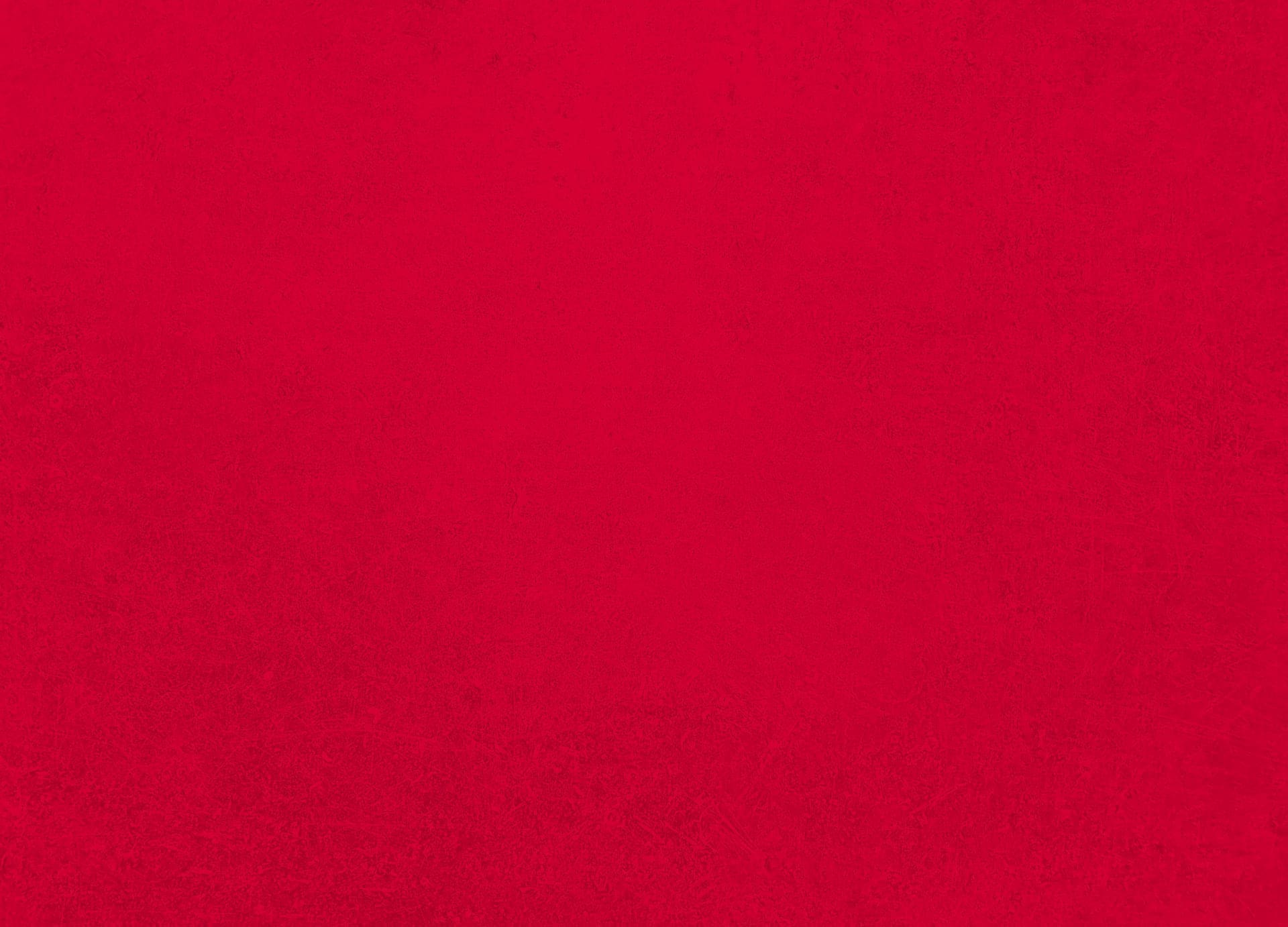 DISCOVER OUR PRODUCT RANGE
Browse the full list of our railway tools today. Whether you need tools for major projects or just to help you in your day-to-day role on the railway, you'll find the most powerful and durable tools for your job at Rotabroach.