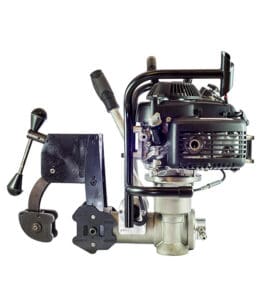 Multiform Templates
To ensure our rail drills can drill at the correct height, multiform templates are a fast, easy and...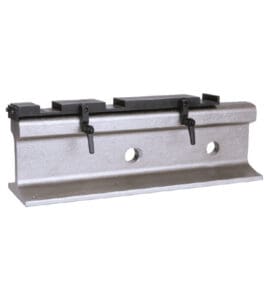 Hole Centre Locators
Rotabroach have a number of different designs of hole centres. Used for the correct measurements...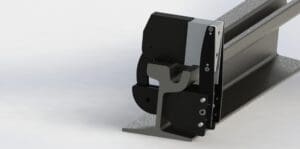 Tram Adaptor
Both the 'Rhino 4' and the 'Rhino E' can be adapted for the drilling of tram rail. With the...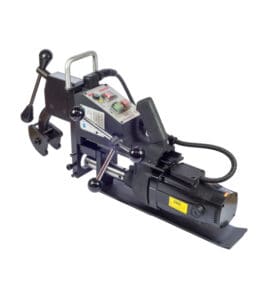 Rhino E
The 'Rhino E' is Rotabroach's Electric offering for rail drilling...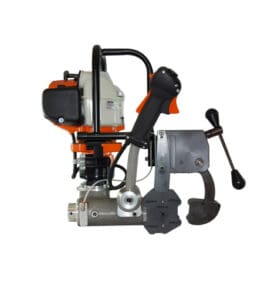 Rhino 2
The 'Rhino 2' is Rotabroach's 2 stroke alternative to the 'Rhino...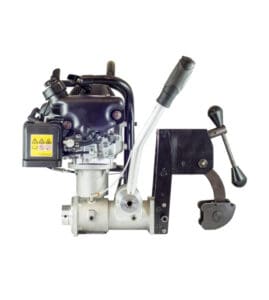 Rhino 4
The 'Rhino 4' is Rotabroach's leading offering for rail drilling...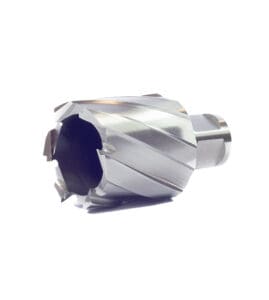 M2AL Rail Cutters
Rotabroach rail cutters have a unique and exclusive geometry that you will only find on genuine...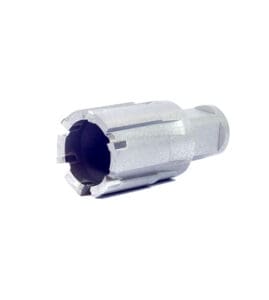 TCT Rail Cutters
Rotabroach TCT Rail cutters are specifically manufactured for cutting rail...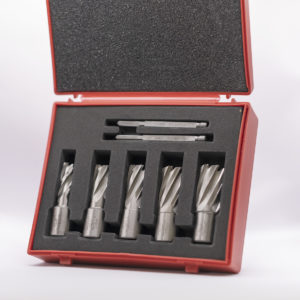 M2AL Rail Cutter Kit
Rotabroach rail cutters have a unique and exclusive geometry that you will only find on genuine...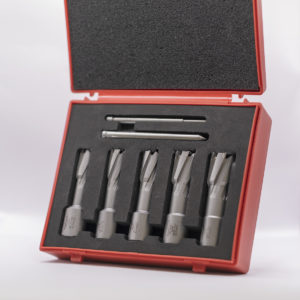 TCT Rail Cutter Kit
Rotabroach TCT Rail cutters are specifically manufactured for cutting rail...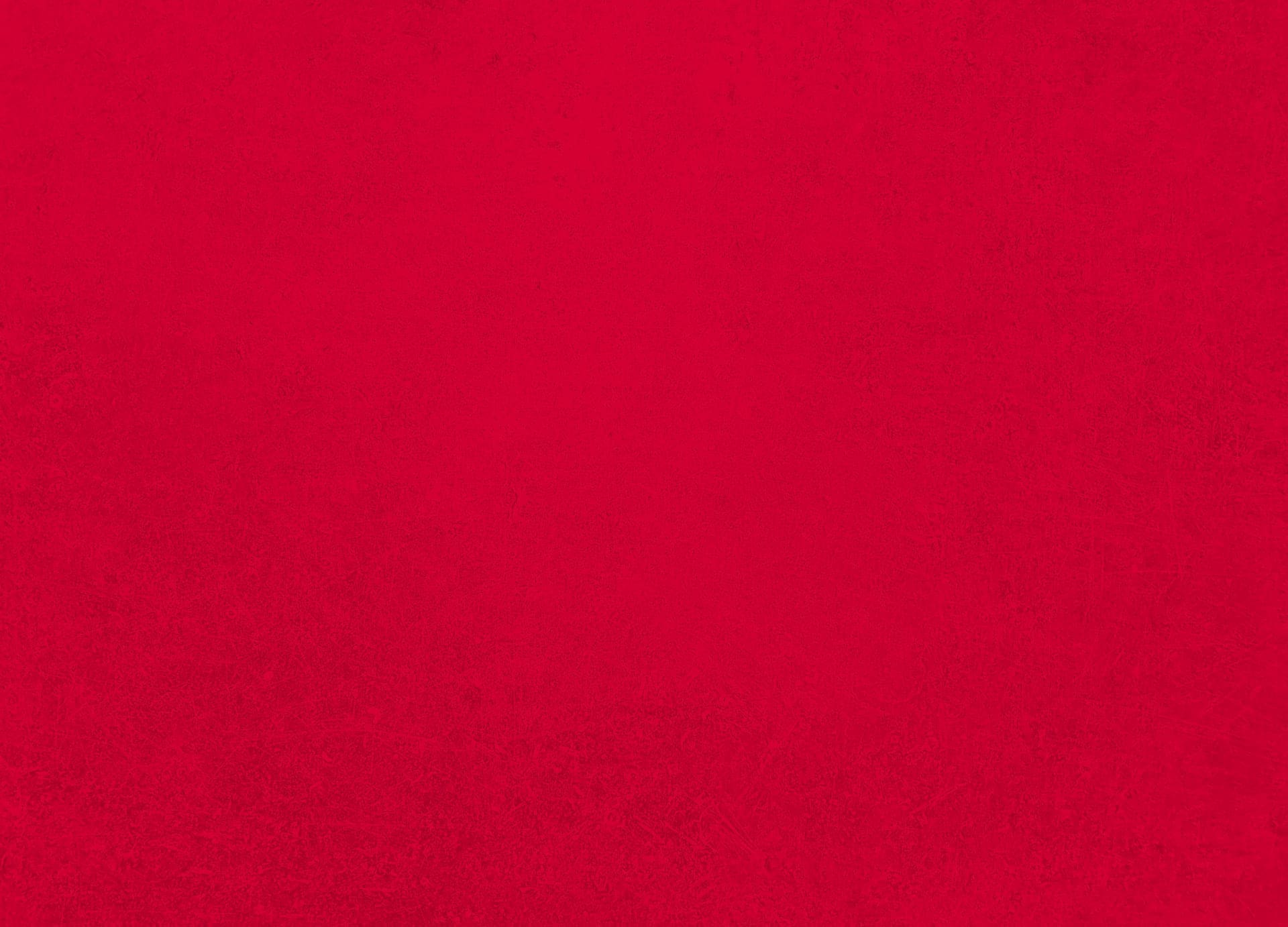 DOWNLOAD OUR BROCHURE
We've been developing our products for over forty years, supplying trade professionals with equipment that's tough enough to keep up with industry demands, giving relentless drilling ability that doesn't quit. At Rotabroach, we don't just innovate solutions for sectors, we innovate them – giving you tough, reliable tools that stand the test of time. 
If you're looking to power your next project, find out more about our complete range of products, applications and accessories, by downloading our brochure here. 
Driving the Rail Industry for over Two Decades
Here at Rotabroach, we have been proudly supplying efficient solutions and dynamic products that have tackled some of the most complicated challenges facing our rail infrastructure. We refuse to rest on our laurels, keeping an eye towards innovation to help workers on the biggest projects of the future – constantly designing and developing tools that give them the Power To Cut Metal.
Approved by Network Rail and powered by Honda engines, we've kept up with the changes in railroad technology, aiming to provide the best solution for a wide variety of hole-drilling applications. From harder rail steels to difficult curves of railway tracks, Rotabroach has a range of products that guarantee strength when users need it most – offering efficient, safe, and reliable tools for when the going gets tough.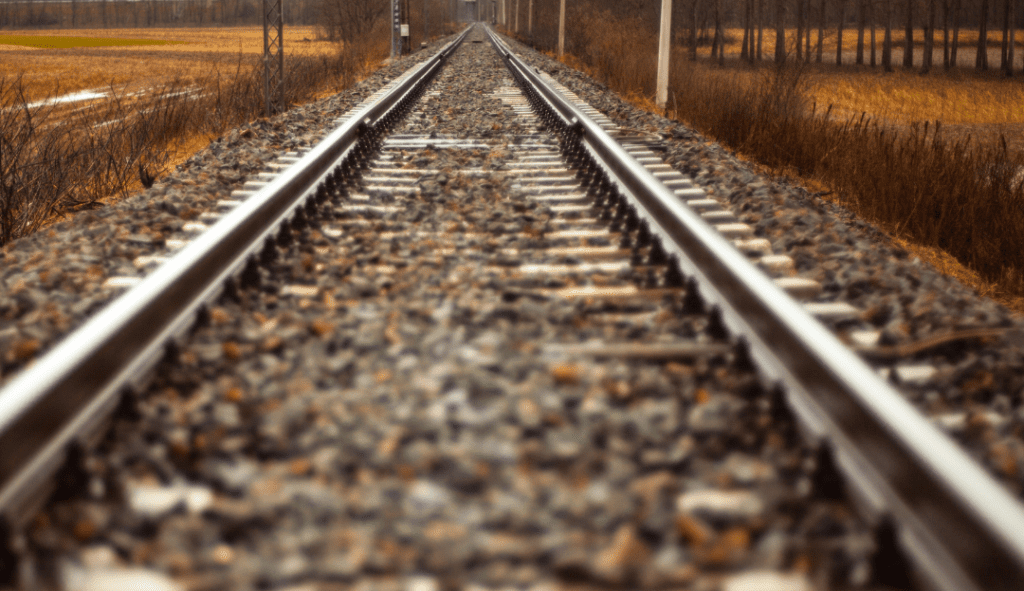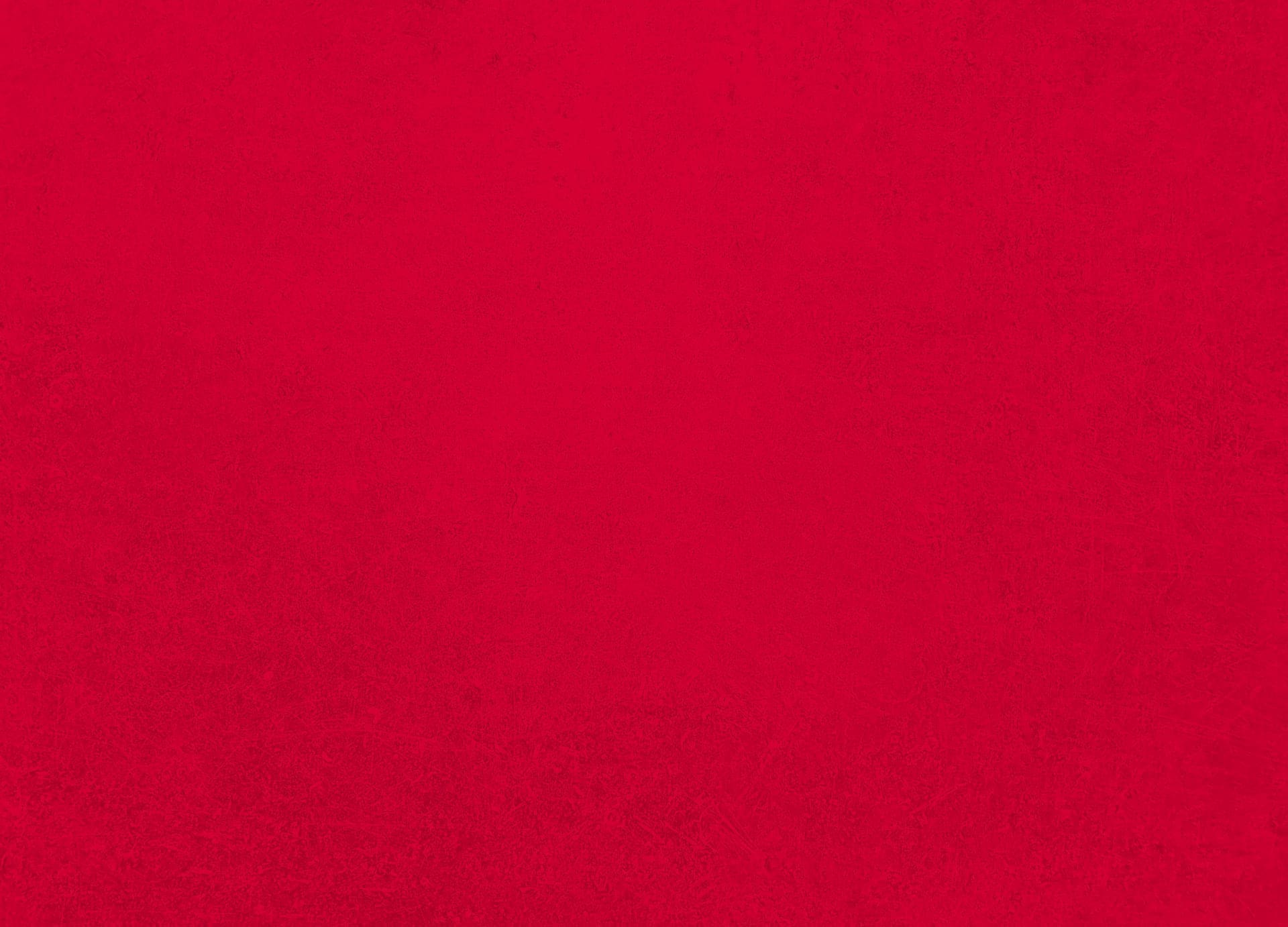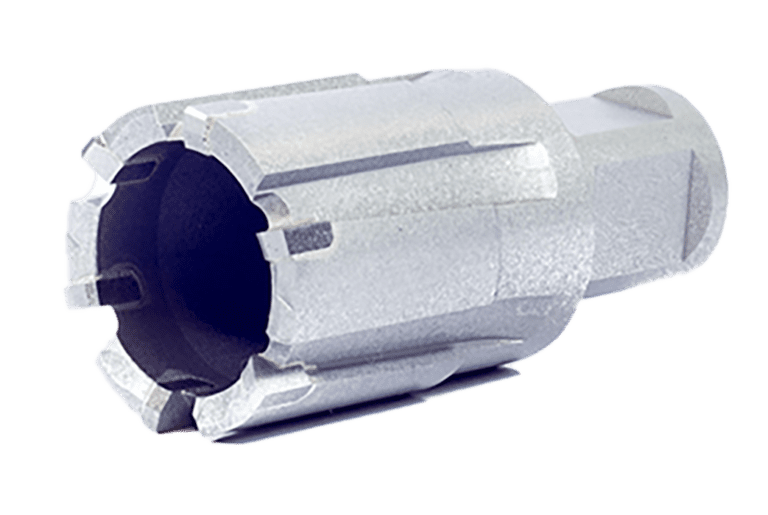 Featured Product
M42 RAIL CUTTERS
Featuring a unique design, ensuring that the cutter will last longer, cut faster and give a better and more accurate finished hole than our competitors.
Rail Drills That Go the Extra Mile
When users need innovative solutions, Rotabroach always answers the call. We develop our products alongside workers with extensive experience in railways, giving us the insight to create tools that deliver superior performance again and again. Our range of unrelenting Rhino Rail Drills is the leading solution for rail-drilling applications. The Rhino 4, for example, is a popular choice powered by a 4-stroke engine that promises impressive power with the benefits of low noise, low vibrations and low fuel consumption. Using Honda engine technology, this drill makes smooth and seamless holes in the rail surface regardless of rail hardness – making it the ultimate companion for workers dealing directly with repairs and replacements on the track.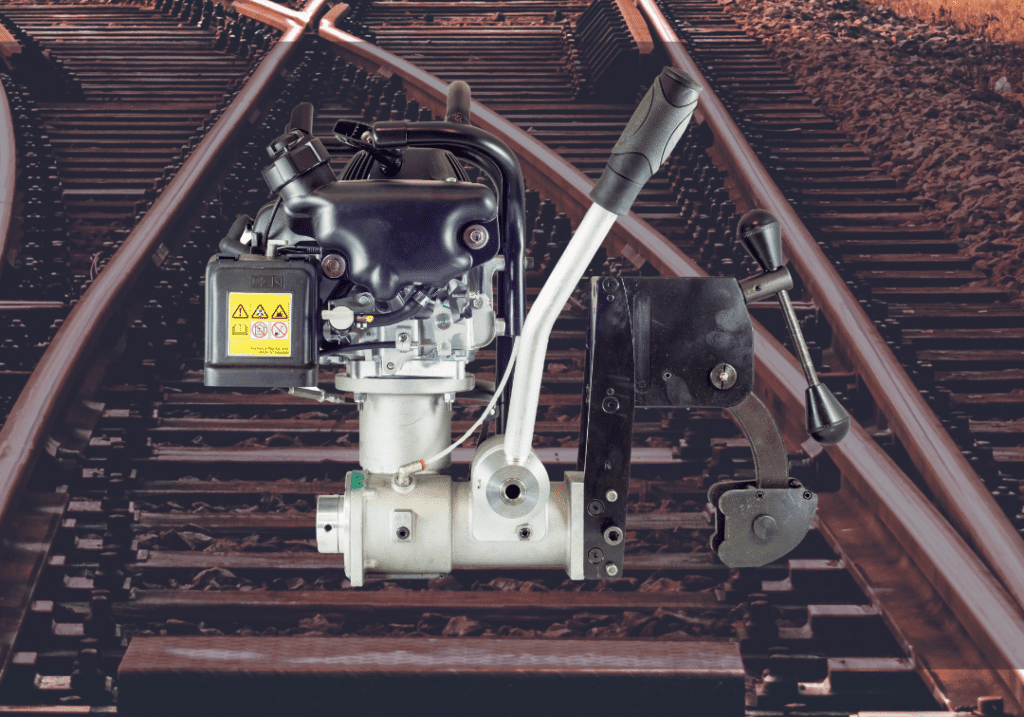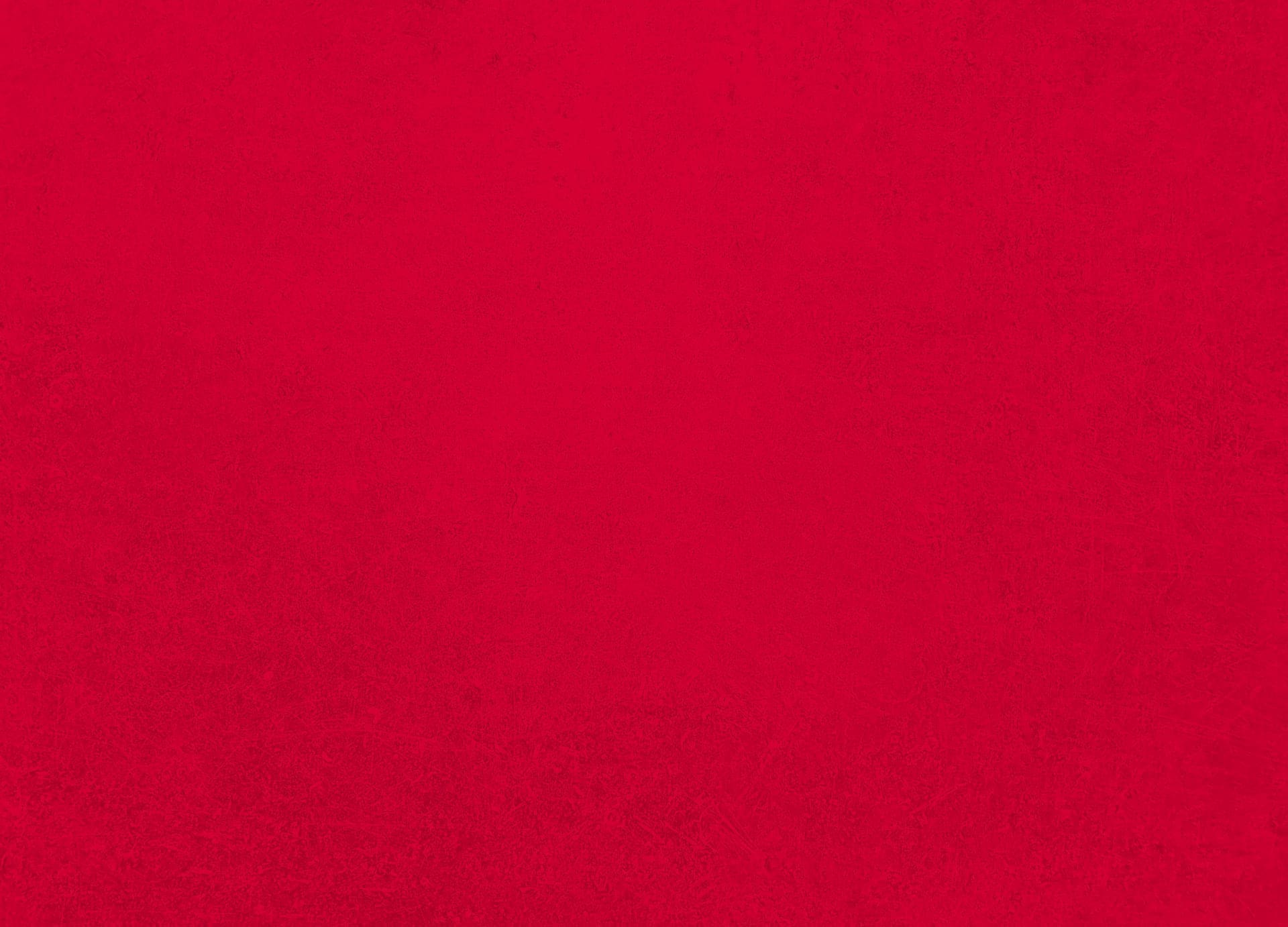 We also offer the Rhino E, which is an electric option for rail-drilling applications. Featuring a relentless 110W motor with variable speeds, this drill never slows down – giving users reliable and relentless drilling without excess wear and tear to the cutters compared to other market models.
Here at Rotabroach, we know that our customers are dealing with a range of steel rails, including tramway applications. Cut out the need for multiple tools on the job with our tram adaptor appliance, which fits our popular Rhino 4 and Rhino E drills – allowing workers to work across the most common types of tram rail with multiform templates.
We don't do complicated. Easily adapting our tools to fit the job is just one of the ways Rotabroach gives workers the Power To Cut Metal.
Bespoke Solutions That Power through Problems
At Rotabroach, we have a wealth of industry know-how and hands-on experience that makes our design and development department one of the best in the business. Our customers are at the forefront of the rail industry, meaning they need solutions that are as unique as the wide range of problems faced day in and day out – that's why it pleases us to find that our customers have zero struggles using and adapting our drills across a broad range of rail forms. With most of the common rail forms stored on file, our team can help workers create custom drills to tackle any track gauge and can accommodate a multitude of requests.
When you need adaptable, reliable strength, Rotabroach has your back.