We've been developing our products for over forty years, supplying trade professionals with equipment that's tough enough to keep up with industry demands, giving relentless drilling ability that doesn't quit. At Rotabroach, we don't just innovate solutions for sectors, we innovate them – giving you tough, reliable tools that stand the test of time.
If you're looking to power your next project, find out more about our complete range of products, applications and accessories, by downloading our brochure here.
At Rotabroach, we design tools that promise relentless power and durability go the extra mile for our customers in the Tool Hire industry.
We work with some of the most in-demand tool-hiring companies across the UK, ensuring their customers have access to superior tools that can help them with a vast array of projects.
When you use a Rotabroach product, you are guaranteed a robust and reliable tool that can be used time and time again. We know they have to maintain strength against the most heavy-duty construction materials available, which is why our drills are the first port of call for industry professionals.
We provide solutions that are metal tested and mettle approved – making them reliable and durable mainstays in the workshop and on-site.

TOOLS TO PURCHASE FOR HIRE
At Rotabroach, we sell a range of products to rental companies, giving workers across the globe the chance to experience our superior power. If you are a rental company looking to purchase tools, here are some of the leading products you can offer your customers.
ELEMENT 40 DRILL
The Element 40 Drill is a magnetic drill with a two-speed mechanical gearbox. Though it's relatively compact, don't let its size fool you. This powerful tool is a great option for use on the toughest materials, including metal. You can easily drill a hole up to 44mm in diameter with a 50mm depth using an Element 40 Drill.
The Element 40 is designed with an inner magnet that keeps the drill in the correct place while in use. It is especially powerful in industries such as construction and rail and it can be used with petrochemicals, with a capacity that works on tough materials more than 25mm thick. Anything less will prevent the magnetic feature from working as efficiently as possible. If you have to drill a hole in a material that is under that level of thickness, we would recommend placing another layer underneath it to make up the remaining thickness.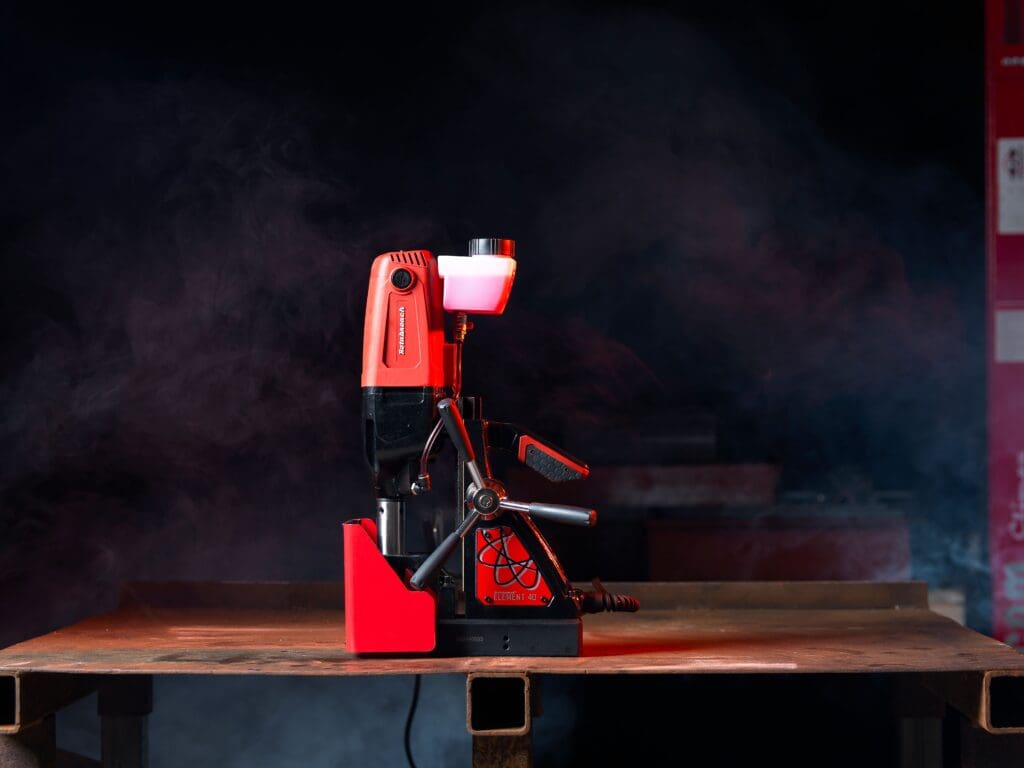 ELEMENT 50 DRILL
The Element 50 Drill is one of our most robust and adaptable drills. It comes with reversible features and is suitable for drilling up to 50mm diameter by 50mm in depth. It has a long shelf life due to the dual-motor protection system, which allows it to run properly and for longer periods of time. These features work seamlessly together to promise uncompromising power, making it one of the most versatile machines in our arsenal.
Both the Element 40 and 50 are powerful drills that pack a punch – you can rely on them to get the job done.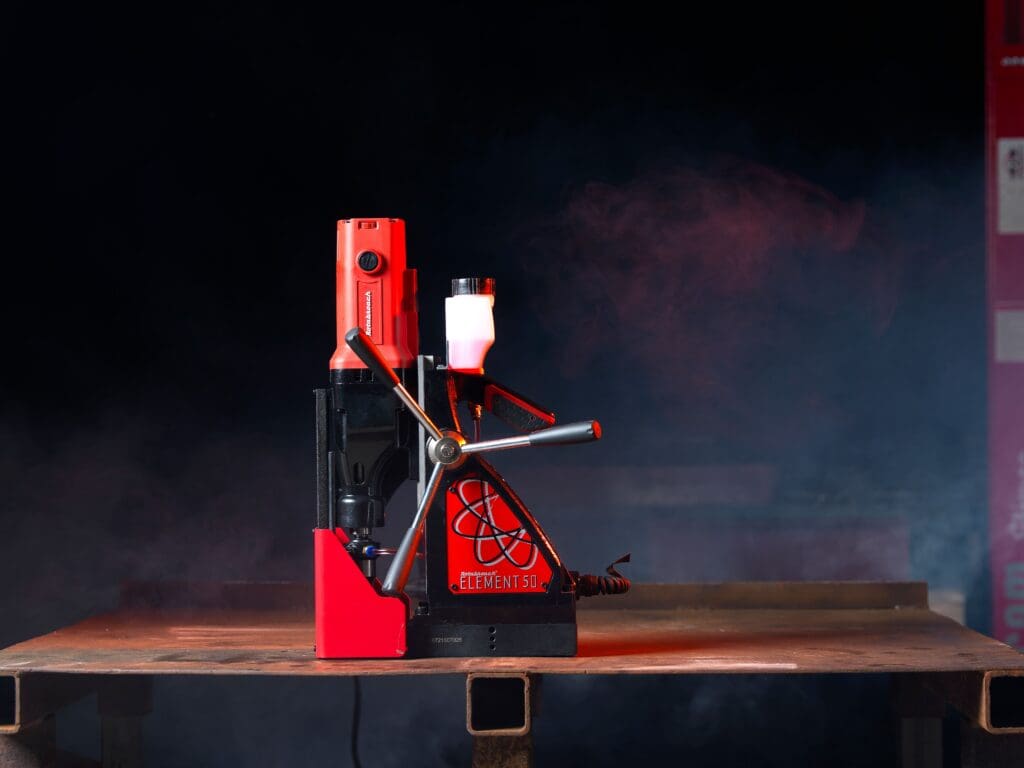 RAIL EQUIPMENT
If you are looking to hire tools for railway projects, look no further than Rotabroach. We have been selling our products to the railway industry for over twenty years, offering reliable, durable solutions that never compromise on power.
Our team have worked closely with professionals to develop our offering, with the Rhino 4 boasting relentless drilling strength in the toughest construction materials. They have been used by national companies such as Network Rail, Honda and The Societe Nationale des Chemins de Fer Francais (the French national railway company). The Rhino 4 is a 4-stroke engine that provides you with the capabilities of drilling faster, but with minimal noise and low vibration in comparison to other makes and models.
You can also purchase compatible Rotabroach fluid, designed to boost the life expectancy of the tool and its overall performance.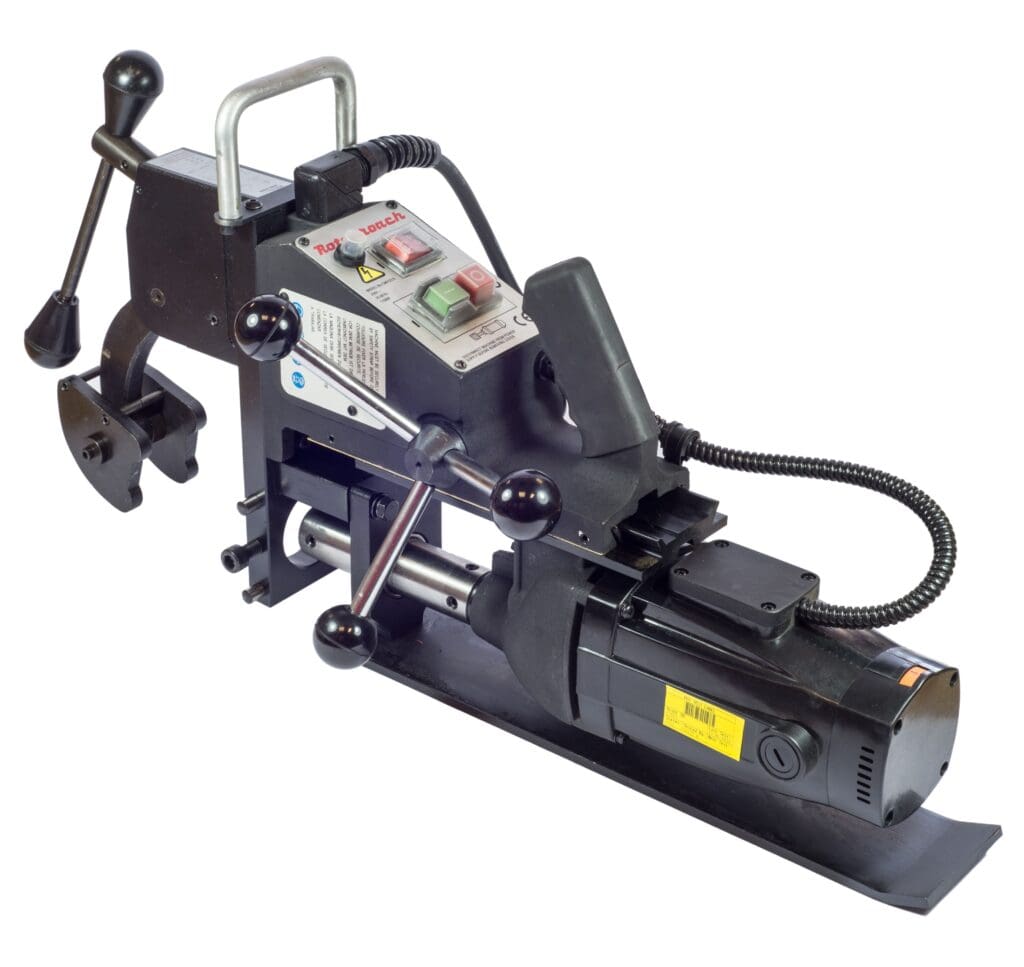 WHAT ARE THE BENEFITS OF HIRING TOOLS?
While nothing truly replaces purchasing your own tools, renting powerful tools for as long as you need them has its own benefits.
THINGS TO CONSIDER WHEN HIRING TOOLS
There is a little more to hiring tools than meets the eye. Make sure to consider the below when hiring your tools.
Before renting the tools you need, make sure you have the entire project lined up.
Once this is lined up, confirm the length of time you will need to rent your tools in order to get the job done.
Confirm any additional fees that may come along with hiring your tools, such as cancellation fees, etc.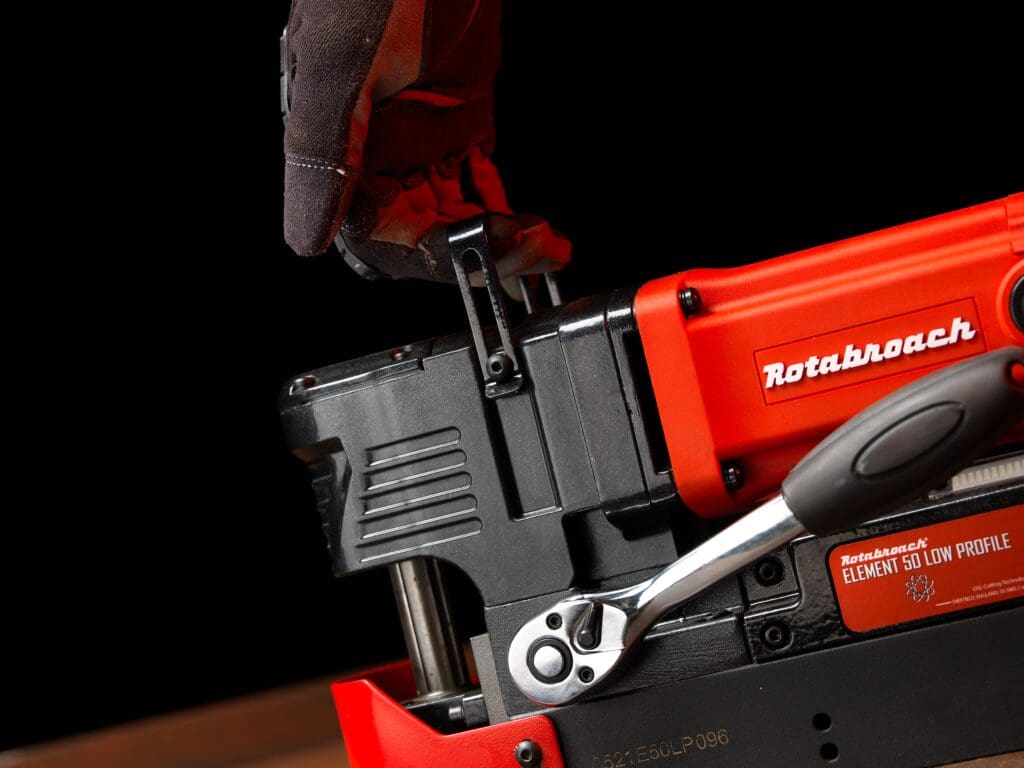 GRAB YOUR TOOLS FOR HIRE TODAY
Rotabroach is #theoriginalname in annular-cutting technology. Our expertise in the industry spans over forty years. During that time, we have been able to provide top-tier solutions to challenging problems. From our hand tools to our hole-cutting systems, we deliver high-quality products for multiple industries – from agriculture to shipbuilding.
We create and design all of the products right here in the UK, using world-leading materials to provide long-lasting, high-performing tools you can rely on.