INTERESTED IN SELLING OUR TOOLS?
POWER

The Way You Work With Metal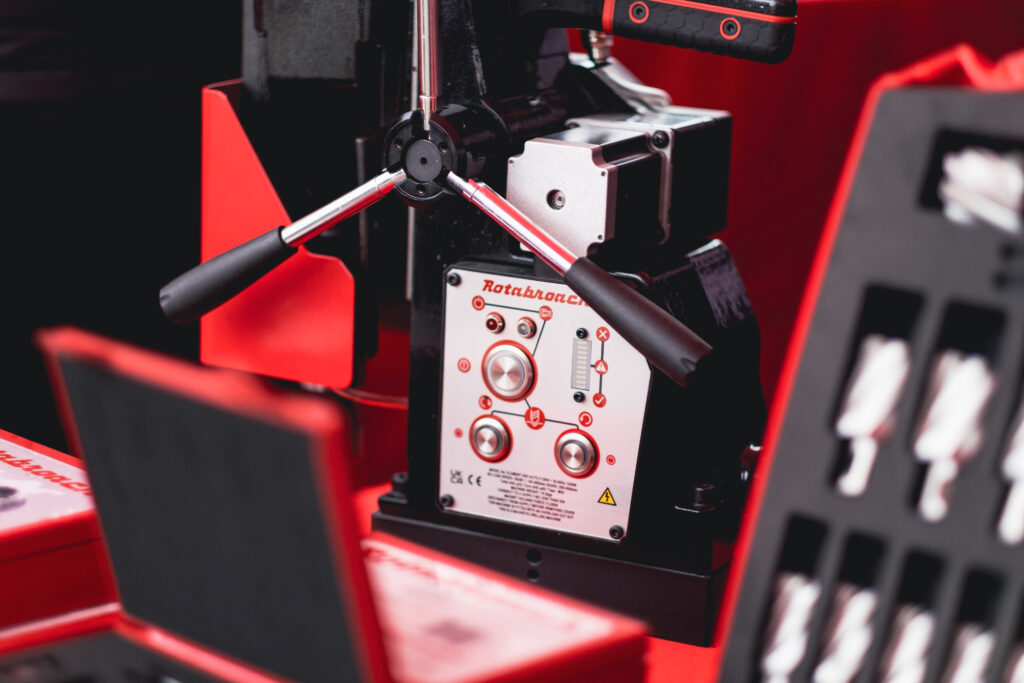 Powerful & Reliable Magnetic Drills 40 Years in the Making
Rotabroach are leaders in the innovation and manufacturing of powerful magnetic drills, having supplied tough and reliable tools across the industry for over 40 years.
Designed to help you get the job done, our drills are built to give you superior performance with motors that can power through the most demanding jobs. With ultra-lightweight and compact options, we provide tools that are versatile for use on site and, importantly, are strong enough to last.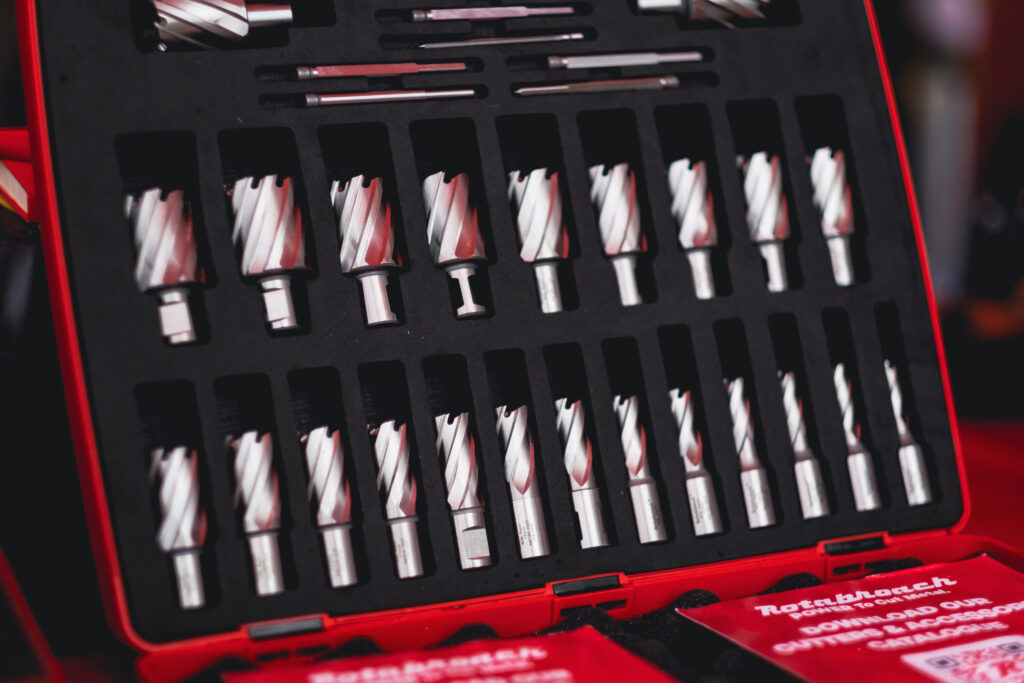 Leading Tools That Always Get the Job Done 
We are the original name in metal cutting. Our ability to design and create robust annular cutting technology means our tools power users to tackle problems across multiple industries. Our manufacturing facility is based in the UK, using world-leading materials for optimum results. 
Strong and reliable, Rotabroach's cutters are the industry's first choice – that's because they are metal-tested and mettle-approved.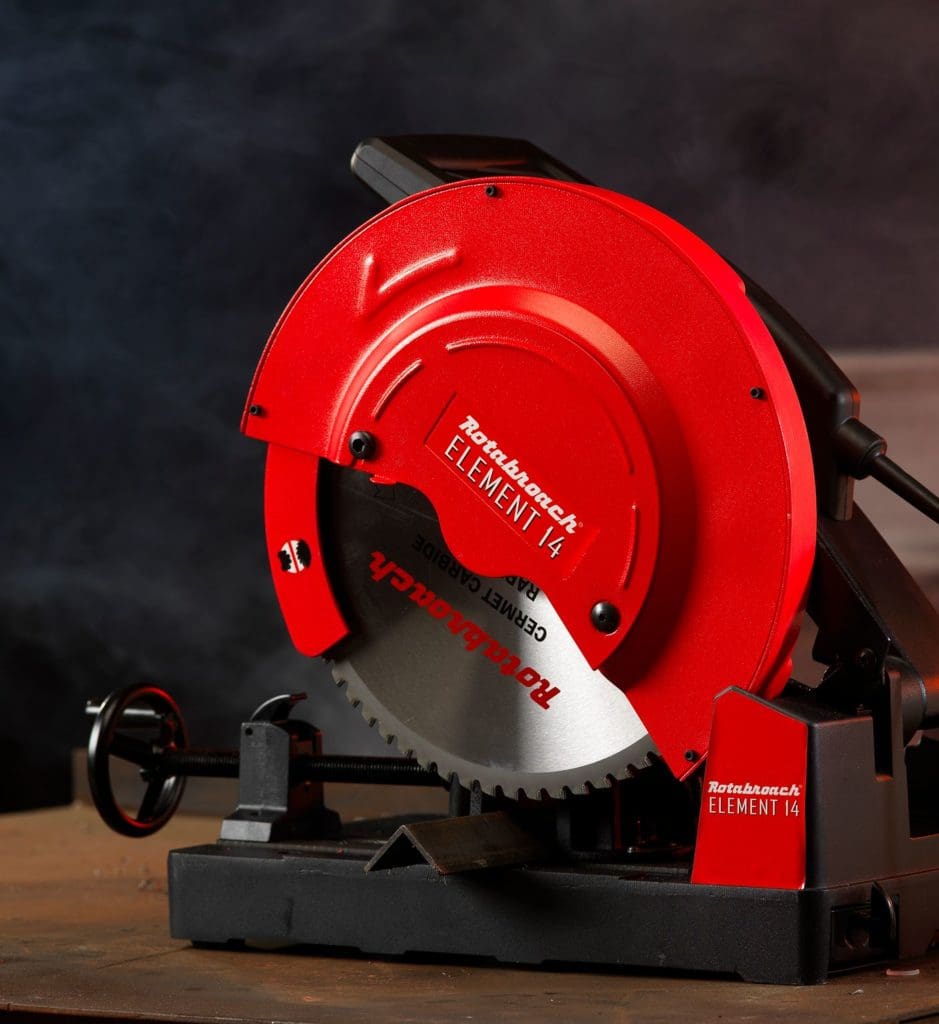 Cutting-Edge Technology That Lasts and Lasts
We are constantly raising the game when it comes to power tools. Our Element 14 Chop Saw is created with cool-cut technology, guaranteeing spark and burr-free cuts that make easy work of even tough metals.
Our powerful saws are real industry game changers. Combined with complementary Raptor blades – cermet tipped to last 20 times longer than abrasive disks – your bench gets an unstoppable solution.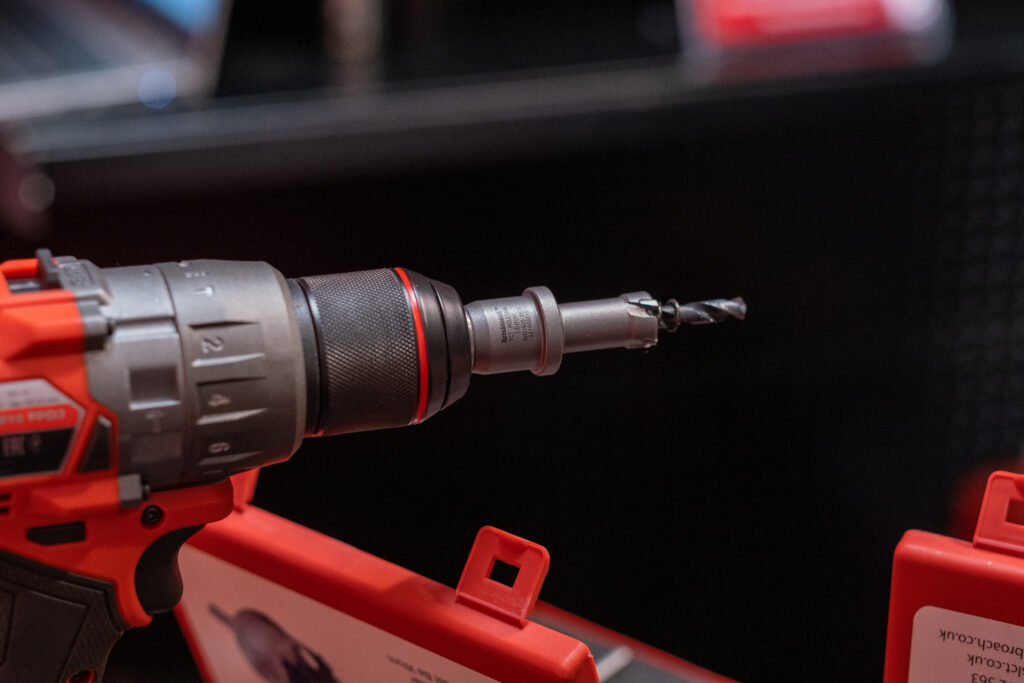 Dependable Quality That Always Keeps Up
Powerful but versatile, our wide range of accessories are designed to make your leading Rotabroach machine go even further – keeping pace in the most challenging industries out there.
Every single one of our products is designed to match our high standards, guaranteeing peak performance and endurance no matter the job or trade. From Cutter Adaptors to Vacuum Pads, Cutting Lubricants to Swarf Sticks, we've got you covered.
Tools That Power Industry
Element 50 Low Profile

The new Rotabroach Element 50 Low Profile is our latest machine, with the potential to transform...

Commando 40

The Commando 40 has a powerful motor and the flexibility of 6 speeds. Ideal for countersinking and...

Element 14 Chop Saw

Rotabroach's Element 14 Chop Saw makes light work of cutting steel plate, square tube, angle...

Element 100

Rotabroach's largest machine with large diameter drilling and cutting...

Element 50 Pivot Magnet

The E50 Pivot Magnet is specifically designed for drilling on curved, uneven...
JOIN NOW
Want to stay a cut above the rest and get the latest news, developments and product innovations from our team? Looking to find out more about what's driving industry leaders and powering our sectors? Sign up to our newsletter today for exclusive trade insights, offers and more.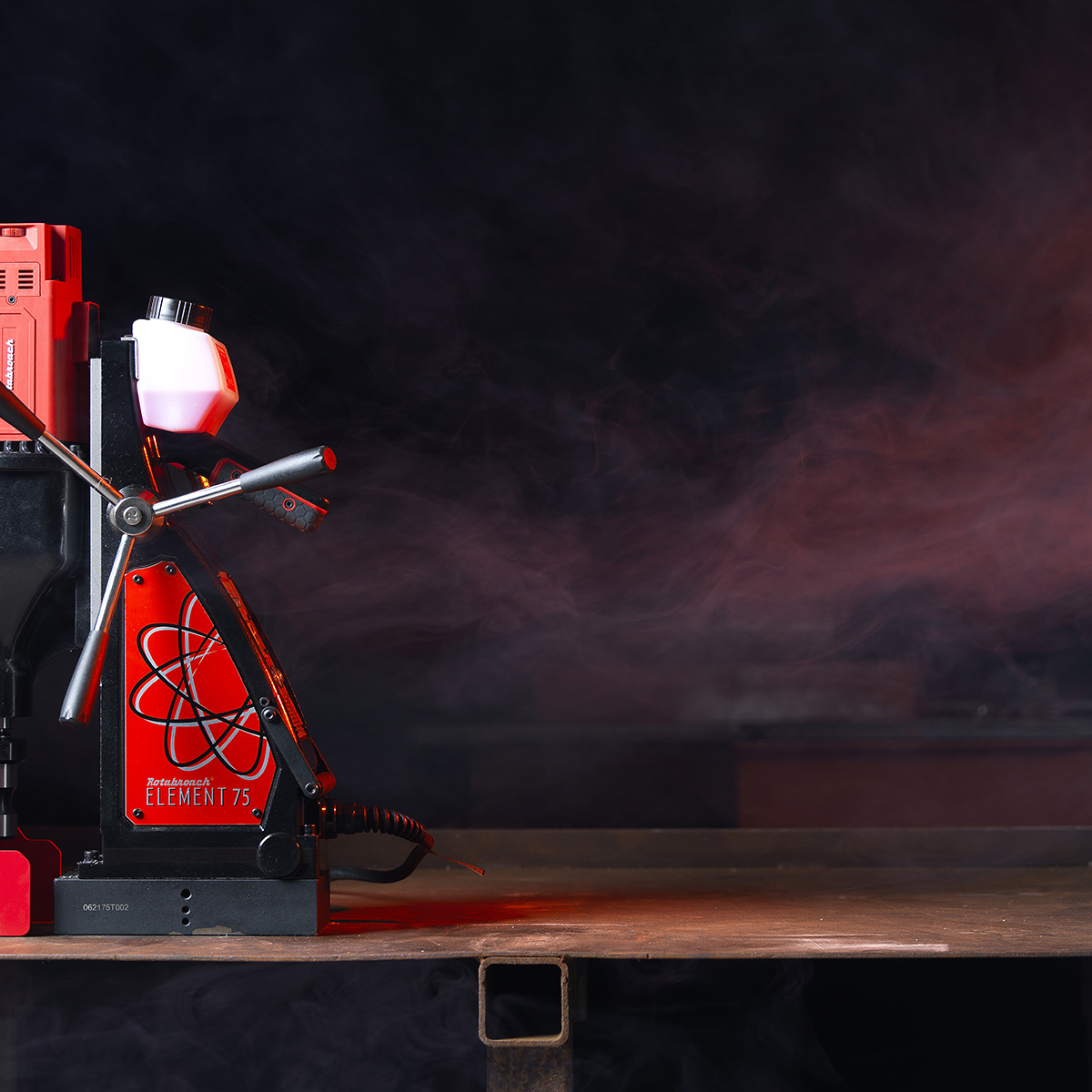 #theoriginalname
Designed to perform, even on the toughest metals.
As #theoriginalname in annular cutting technology, our tools have been powering metalworking industries across the world for over 40 years. Revolutionizing metal cutting, our Rotabroach annular cutter has become the backbone of sectors across the world – combined with our market-leading range of magnetic drills, these cutters provide unbeatable performance and longevity on even the most difficult jobs.
We've consistently innovated our product range, reflecting the same forward-thinking attitude which established the Rotabroach brand across the world. Our latest products, such as the Element 40 Permanent Magnet and Element 50 Auto, represent this dedication to the advancement of metal cutting technologies.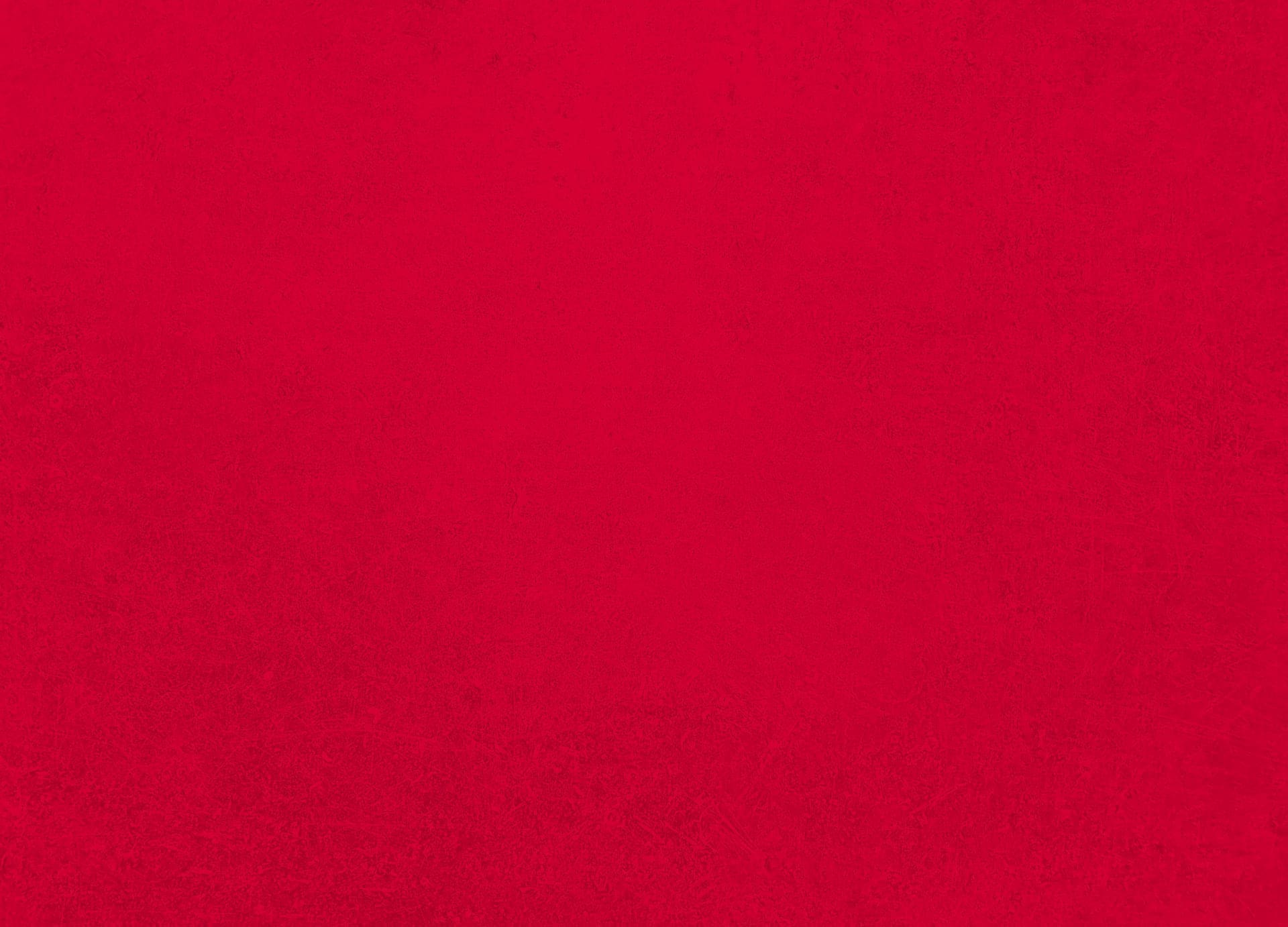 CHOOSE POWER, CHOOSE ROTABROACH
Based in the heart of Sheffield, England, we carry forward the city's rich legacy in steel and cutting tool production to deliver unparalleled products across the globe.
At Rotabroach, we're not just selling tools; we're providing solutions that redefine efficiency and reliability. Our diverse product range – from versatile magnetic drills to precise annular cutters – is designed with the professional in mind. Whether you're working on-site or in a workshop, our tools are portable, durable, and built to perform.
Innovation drives us. We believe in pushing the boundaries, challenging the status quo, and transforming the drilling and cutting industry. Our patented technologies have revolutionized the way professionals work, offering faster, safer, and more efficient operations.
Quality is the cornerstone of our brand. Each Rotabroach tool is crafted from high-grade materials, ensuring long-lasting performance even in the most demanding conditions. We are committed to setting the benchmark for durability and reliability in our industry.
We proudly serve a myriad of industries worldwide, including construction, engineering, and manufacturing. Wherever there is a need for dependable and accurate drilling or cutting, you will find Rotabroach tools at work.
As a global brand, we have a significant presence in markets all over the world. With our products in use across 70+ countries across the world, we're here to support professionals everywhere with tools that truly make a difference. Our commitment to our customers extends beyond providing exceptional products. We offer robust customer support, expert technical advice and dedicated service to ensure you get the most out of your Rotabroach tools.
Choose Rotabroach, and join us in shaping the future of the drilling and cutting industry. Your success is our mission, and we're committed to providing the tools to help you achieve it.
Part of the OSL Group.
Based in our Sheffield headquarters, we're part of a diverse manufacturing business with presence across the UK and North America. OSL Group is a family-owned manufacturing group made up of cutting tools, ancillary security systems and aftermarket automotive manufacturers.
Bound by a shared commitment to quality manufacturing and a devotion to our individual customers, we've grown to become a dynamic, fast-developing force within our respective industries.