POWER

The Way You Work With Metal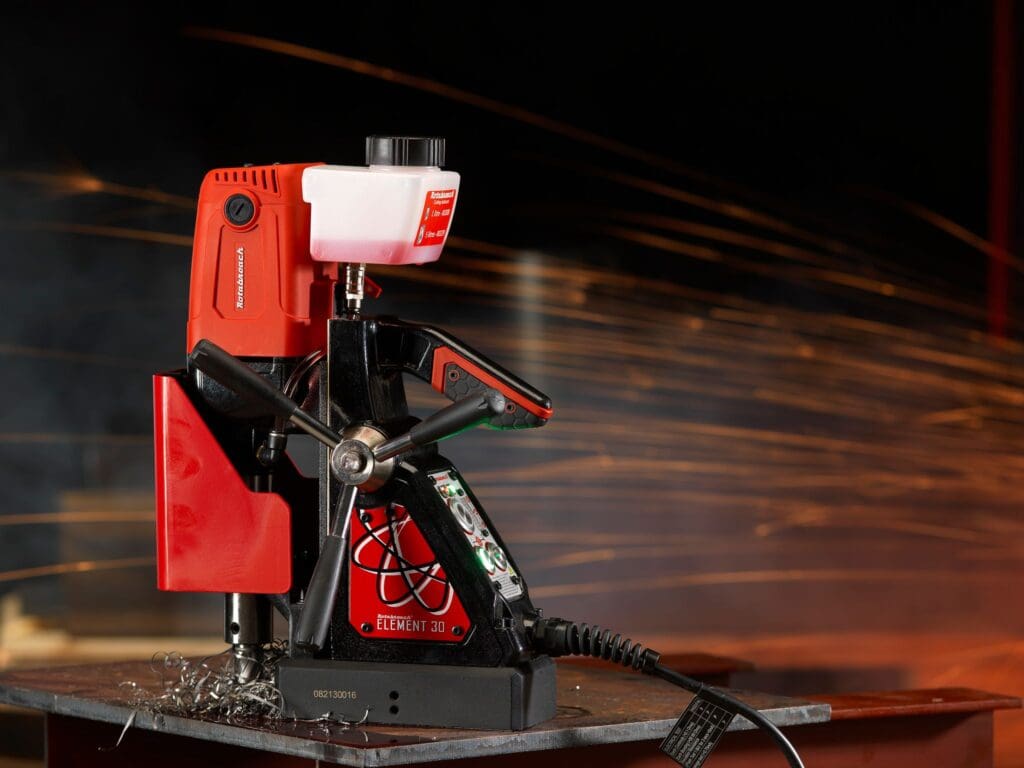 Powerful & Reliable Magnetic Drills 40 Years in the Making
Rotabroach are leaders in the innovation and manufacturing of powerful magnetic drills, having supplied tough and reliable tools across the industry for over 40 years.
Designed to help you get the job done, our drills are built to give you superior performance with motors that can power through the most demanding jobs. With ultra-lightweight and compact options, we provide tools that are versatile for use on site and, importantly, are strong enough to last.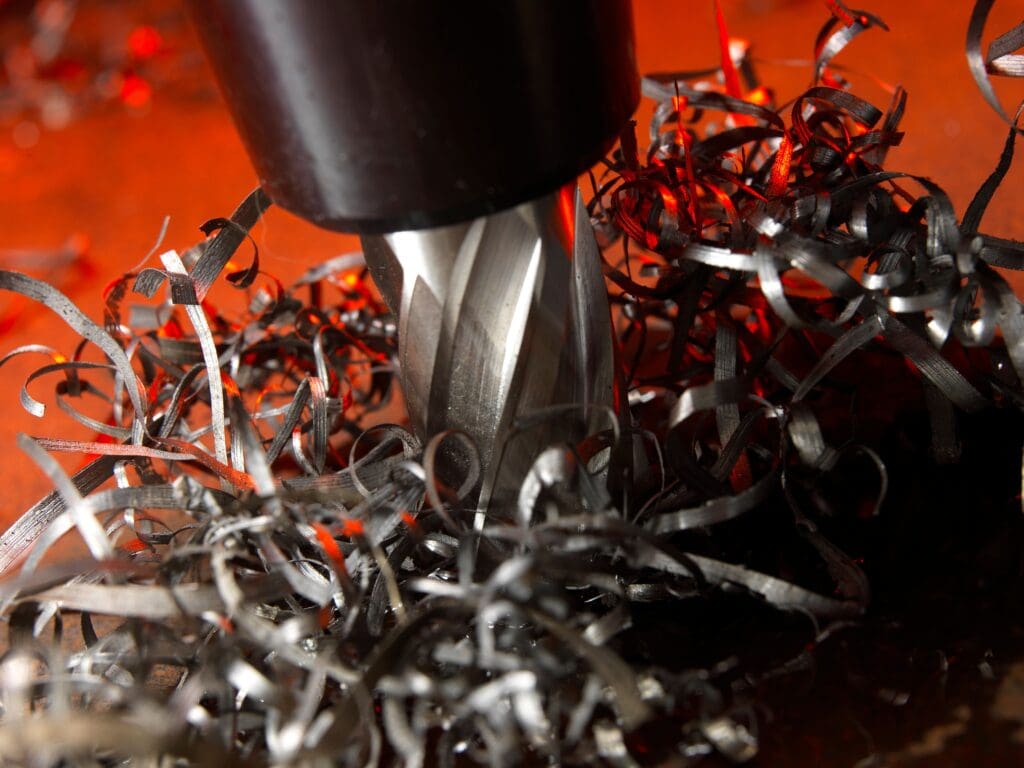 Leading Tools That Always Get the Job Done 
We are the original name in metal cutting. Our ability to design and create robust annular cutting technology means our tools power users to tackle problems across multiple industries. Our manufacturing facility is based in the UK, using world-leading materials for optimum results. 
Strong and reliable, Rotabroach's cutters are the industry's first choice – that's because they are metal-tested and mettle-approved.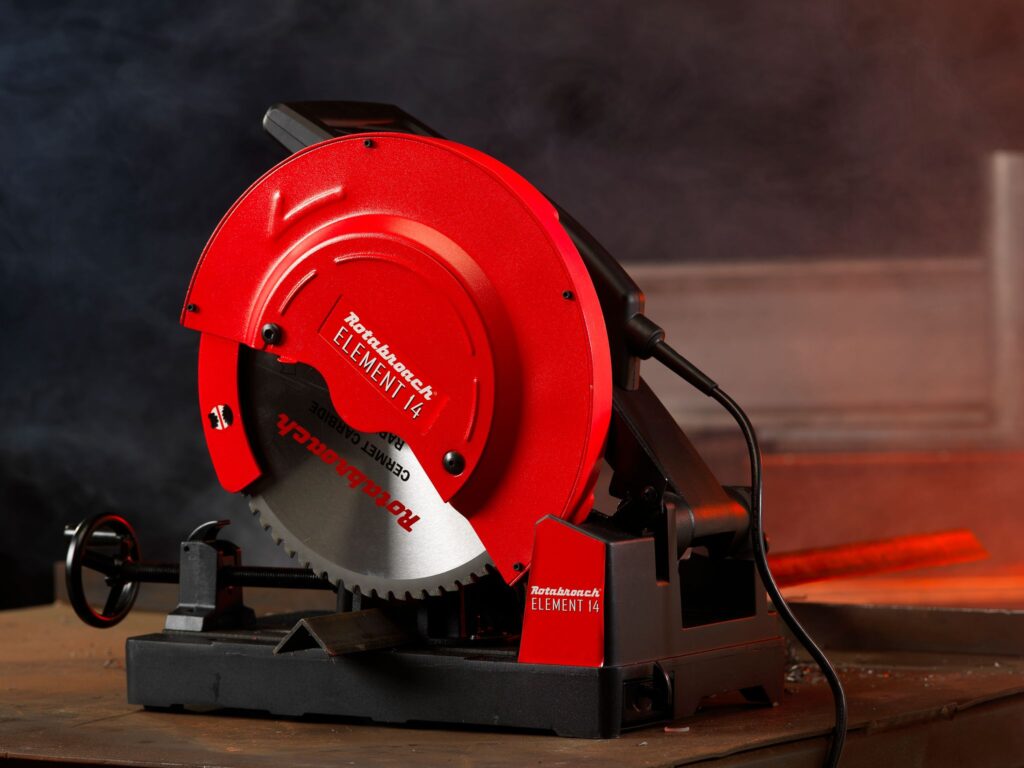 Cutting-Edge Technology That Lasts and Lasts
We are constantly raising the game when it comes to power tools. Our Element 14 Chop Saw is created with cool-cut technology, guaranteeing spark and burr-free cuts that make easy work of even tough metals.
Our powerful saws are real industry game changers. Combined with complementary Raptor blades – cermet tipped to last 20 times longer than abrasive disks – your bench gets an unstoppable solution.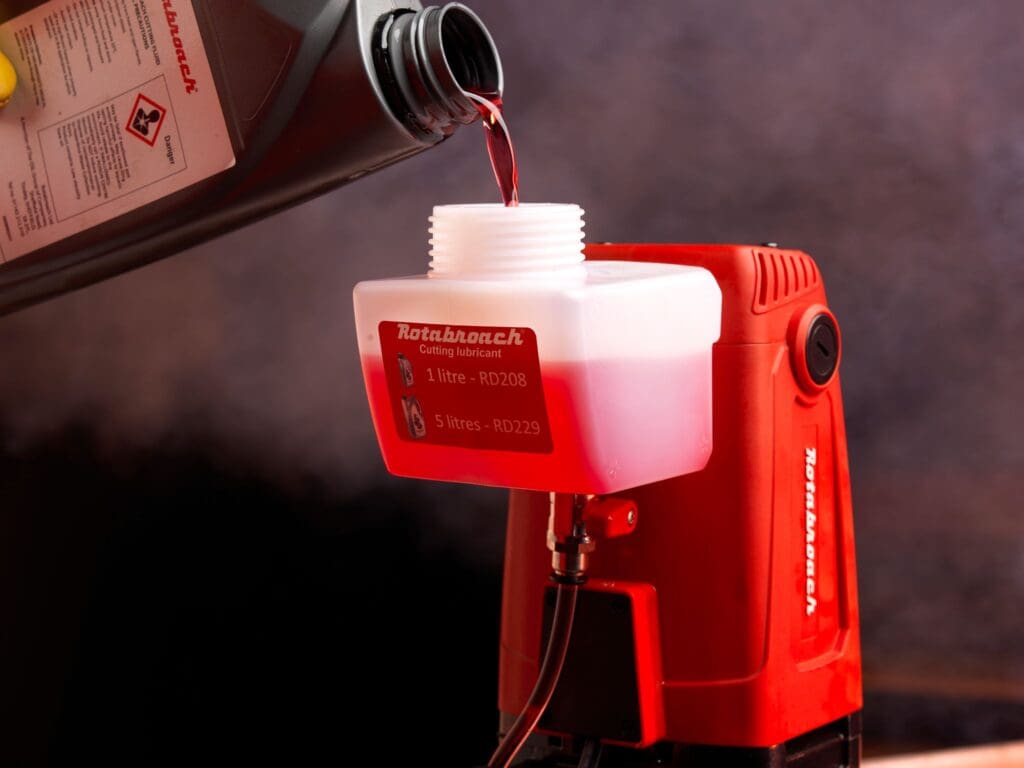 Dependable Quality That Always Keeps Up
Powerful but versatile, our wide range of accessories are designed to make your leading Rotabroach machine go even further – keeping pace in the most challenging industries out there.
Every single one of our products is designed to match our high standards, guaranteeing peak performance and endurance no matter the job or trade. From Cutter Adaptors to Vacuum Pads, Cutting Lubricants to Swarf Sticks, we've got you covered.
Tools That Power Industry
Element 50 Low Profile

The new Rotabroach Element 50 Low Profile is our latest machine, with the potential to transform...

Commando 40

The Commando 40 has a powerful motor and the flexibility of 6 speeds. Ideal for countersinking and...

Element 14 Chop Saw

Rotabroach's Element 14 Chop Saw makes light work of cutting steel plate, square tube, angle...

Raptor CTCT Cutters

Rotabroach Raptor CTCT cutters are manufactured from high-quality tool steel, they have precision...

Element 100

Rotabroach's largest machine with large diameter drilling and cutting...

Element 50 Pivot Magnet

The latest addition to the Rotabroach range, the E50 Pivot Magnet is specifically designed for...
JOIN NOW!
Want to stay a cut above the rest and get the latest news, developments and product innovations from our team? Looking to find out more about what's driving industry leaders and powering our sectors? Sign up to our newsletter today for exclusive trade insights, offers and more.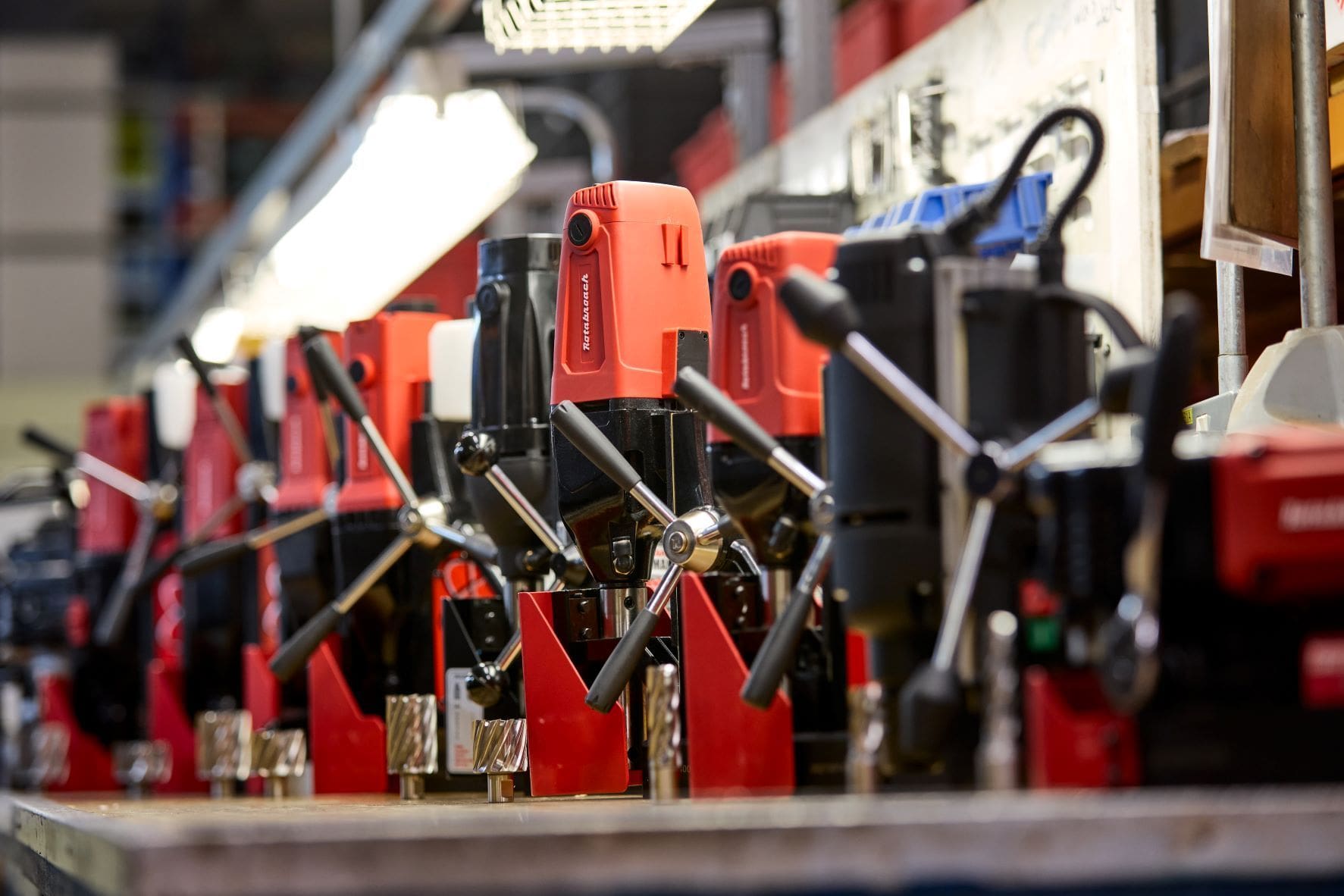 #theoriginalname
For tools that give relentless power on even the toughest materials, look no further than Rotabroach.
We are the original – and best – name in annular-cutting technology, using four decades' worth of experience to offer superior solutions to industry's most challenging problems. In 1973, the Rotabroach annular cutter was born, which became a tried-and-tested tool that has since revolutionised how we cut holes in metal and the trades that utilise it.
CHOOSE POWER, CHOOSE ROTABROACH
For over 40 years, we've not just been leading industry conversations – but powering them. All of our products are designed with trade professionals in mind, guaranteeing robust and reliable engineering that goes the extra mile when the going gets tough. 
We know that our tools are tested day in, day out across a number of vital industries where you need reliable solutions that stand the test and strain of time. This is why we've used our technical expertise to create innovative accessories and power tools that are leading the way in metal-cutting processes. We've been putting powerful bits of kit into the hands of workers driving and innovating trade, with a comprehensive range that is relied on during construction projects, steel fabrication, work across rail links and more.
The majority of our products are designed, developed, tested and manufactured right here in the UK, using the world's leading materials to ensure users get long-lasting, durable performance that simply doesn't quit. When you need strong and reliable tools that can get to work anywhere, Rotabroach rises to the challenge.
Following our previous successes in trade, we began to revolutionise the rail industry with specialist hole-drilling applications in 1999, giving users the unparalleled strength needed to cut through track anywhere. For jobs that need adaptable and reliable power, our solutions give the ultimate confidence on even the most difficult of projects – whether that's on land, up in the air or out at sea.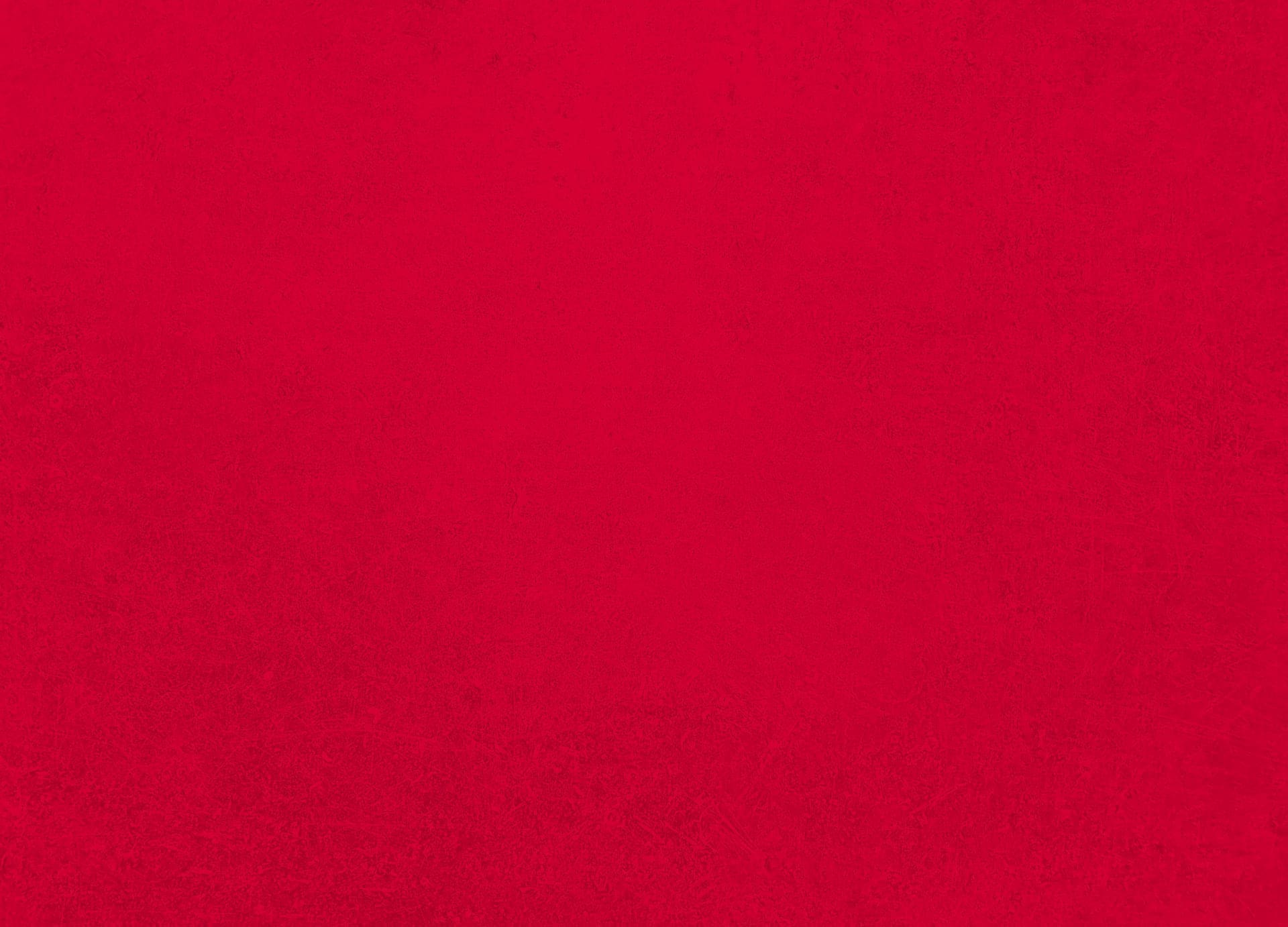 Get in Touch
Our ability to design, develop and drive the industry is a serious point of pride for us – something that we have been championing since our beginnings 40 years ago. We know the technology behind trade like the back of our hand, but we're also determined to discover the problems our users are facing on a daily basis. Alongside our excellent customer service, we're passionate about building strong relationships with the people who are using our products in the field, so we can continue to innovate across our range and beyond.
At Rotabroach, our goal is to constantly deliver tools that go the distance for customers – so they always have power that can be relied on time and time again. If you want to find out more about any of our products, including distribution and stockist queries, get in touch.
You can also find out more about our developments and what the team is doing on our Instagram and LinkedIn.