At Rotabroach, our distributors have been a vital part of our success for the last 40 years. The fantastic relationships we've built with our partners have allowed #theoriginalname to become the backbone of industries worldwide. They support us, here's how we support them:
From the start, our in-store distributors have been an essential part of our business. They're the front line, directly representing our business and products every single day. We stand behind the quality of Rotabroach products, but it's our in-store distributors who build these vital connections with customers, working to understand and exceed their expectations.
Businesses like UK Tools and Fasteners provide a consistent channel to our customers, representing Rotabroach to the highest standards. So, how do we support these incredibly important partners? From high-quality Point of Sale products to close collaboration with our sales team, we're always looking to support this essential channel for our business.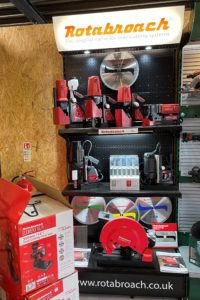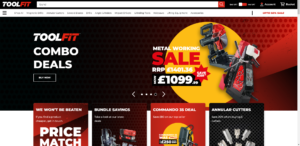 Ecommerce is aspect of our business, with the ability to provide our customers with all the information, media and key details on Rotabroach products, no matter where they are.
We recognise the importance of this platform, working closely with a number of different distributors to make sure they have the support and resources they need to properly represent Rotabroach products and, in turn, help drive conversions for their businesses. One example of this is ToolFit, an ecommerce business specialising in mag drills and power tool accessories, who've become a vital part of our distribution network.
So, how do we support our key ecommerce partners?
We invest significant resources into continuously improving our media offerings, revamping our entire product photography range in 2022 and working consistently to produce top-quality graphics, content and other media, both written and visual, to ensure our ecommerce partners have the tools they need to succeed. By working closely with our ecommerce distributors, we've added even more channels to our worldwide network, putting the #POWERToCutMetal into hands across the world.
International Distributors
Speaking of worldwide, our international distributors are an absolutely essential part of the Rotabroach organisation, they help us reach customers in over 70 different countries with their expertise.
Businesses like HR Maskin have been an integral part of this worldwide network, working alongside our team to provide Rotabroach products to our Scandinavian customers.
They've helped us take Rotabroach products across the world, so how do we support them?
We provide our international distributors with all the tools they need to sell Rotabroach products across the world, with new media and direct support, we ensure that they can represent Rotabroach products in their respective countries.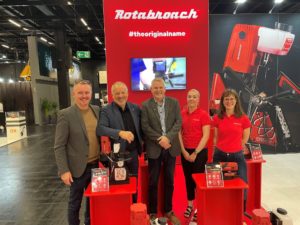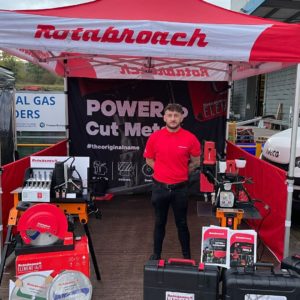 Our dedicated sales team work across Britain to help our distributors, offering expert advice and assistance to these valuable partners, helping them sell Rotabroach products easier than ever. As well as this, our team are ready to visit potential new distribution partners, demonstrating equipment and sharing their collective decades of knowledge on our mag drills and range of other products.
We recognise the importance of visiting our distributors, getting to know them and building long-term partnerships between businesses. With a highly experienced and enthusiastic sales team, we're always ready to help.
We're always attending major events, exhibitions and trade shows, ensuring that the #POWERToCutMetal is at the forefront of our industry. By creating new opportunities, fostering existing relationships and maintaining our high-profile reputation in this sector, we're helping our distributors gain customers. We attended shows across the world last year to keep #theoriginalname on the minds of businesses globally, further growing the pool of customers for our valued partners.