We've seen mag drills become key tools for a wide range of different industries; from shipbuilding to steel fabrication, from renewable energy to railway maintenance, these drills have established themselves as critical parts of sectors across the world.
Why?
Magnetic drills represent a winning combination:
–         Lightweight
–         Powerful
–         Portable
Their impressive performance, in a relatively compact machine, has made them a vital asset for businesses and industries across the world. The ability to take this drilling power to a range of different sites, workpieces and projects means their impact is not limited by the location of a workshop.
For many businesses, traditional fixed drills, which have the necessary power to drill the hole depths and diameters but are immobile, simply aren't viable. For example, vital repairs on an offshore energy generation rig may be extremely time-sensitive, can't be transported to a workshop and need significant power at a moment's notice.
This is where a mag drill comes in.
But there's sector we haven't mentioned yet, one where mag drills are used across the world on a daily basis: construction. This industry needs portable, powerful drills designed to operate in tight spaces, at heights and ready to drill through tough metals like construction steel.
Luckily, we've got the solution. Our drills have that winning combination mentioned earlier; lightweight, powerful and portable.
But more than that, our Element range features mag drills which are ideal for the challenges of construction work. Let's take a look at some examples:
The Element 40 Permanent Magnet
This drill uses a rare earth permanent magnet to adhere to the drilling surface, meaning that it can maintain its hold even during total power loss. By incorporating this innovative technology into a powerful drill weighing just 13kg, we've produced the ideal machine for drilling at heights.
When working at height the risks posed by potential equipment failure are compounded massively; operator safety is paramount to any construction business, therefore having magnetic drills which can maintain their hold even with a severed cable is an invaluable asset.
Of course, this also ensures the equipment is not damaged too. Magnetic drills are an investment, they're designed to provide long-term performance and falling from height could lead to a significant financial loss for a construction business.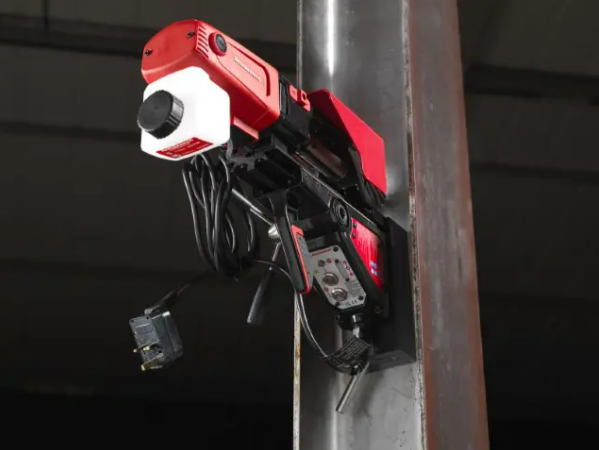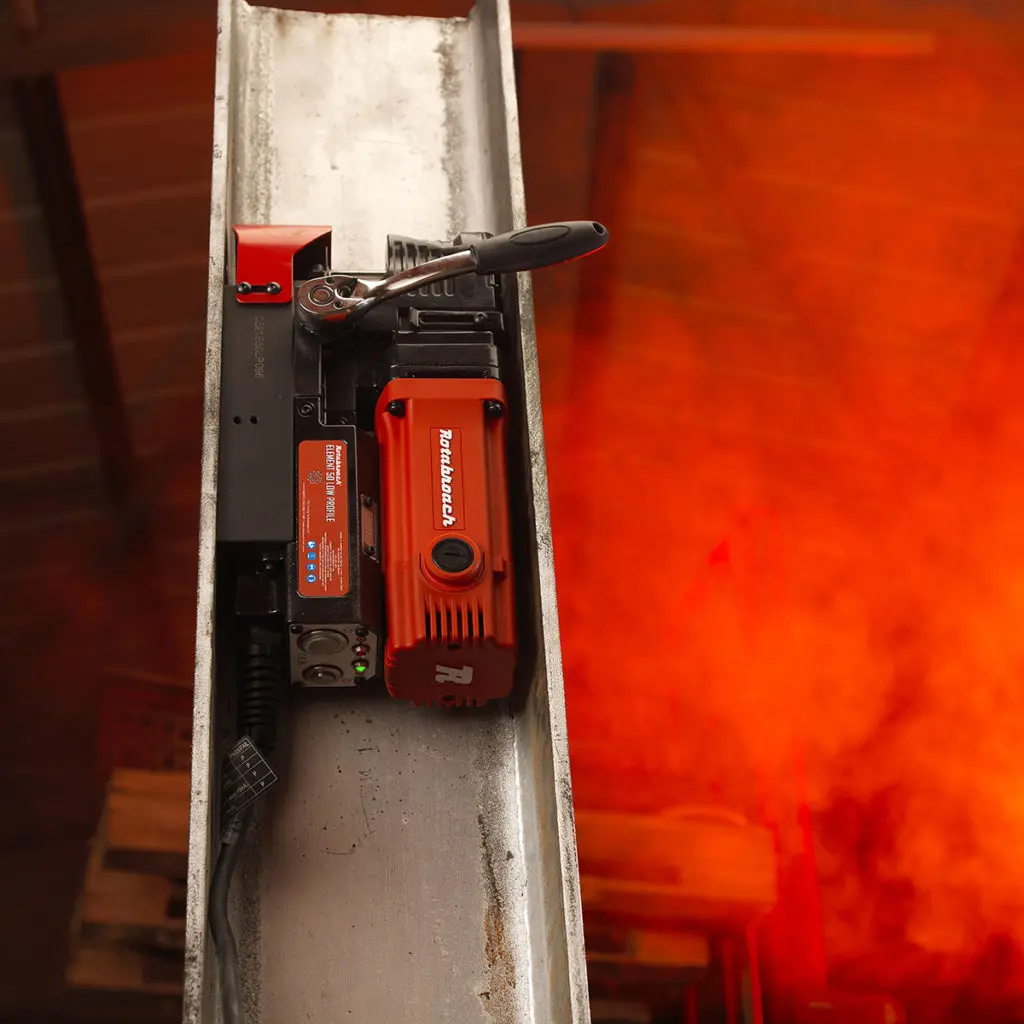 The Element 50 Low Profile
Our smallest drill, the Element 50 Low Profile is designed to produce impressive performance in the tightest spaces. At just 11kg and just 179mm in height, this compact mag drill is ideal for the challenging positions construction projects can produce.
Popular around the world, our Low Profile drill is the optimal solution for bringing power to the smallest, tightest angles. It's sleek design makes it ideal for drilling in I-beams and other positions that larger, heavier drills can't access, without compromising on power.
Alongside these specialist drills, we've got a wide range of different tools used in construction across the world. Our market-leading annular cutters, the Element 14 Chop Saw and a number of other products are used by businesses throughout this vital sector.